Pismo Beach planning urgency pot ban
November 14, 2016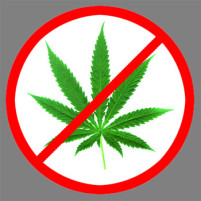 One week after California voters legalized marijuana, the city of Pismo Beach is considering an immediate ban on most business activity involving cannabis.
Proposition 64, which passed with 56 percent of the vote, legalized the recreational use of marijuana for individuals 21 years and older. California adults can now use and cultivate marijuana in their private homes.
The ballot initiative calls for a state licensing scheme, which is expected to take effect in late 2017. But, Prop. 64 allows cities and counties to regulate marijuana businesses and even adopt outright bans on the sale of cannabis.
Pismo Beach's proposed ordinance, which will come before the city council on Tuesday, would prohibit outdoor cultivation, manufacturing, processing, laboratory testing, labeling, storing and the wholesale and retail distribution of marijuana. The draft ordinance cites negative impacts of marijuana processing and distribution, including offensive odors, illegal sales, trespassing, theft, violent robberies and fire hazards.
In a staff report, city officials say the ordinance is intended to buy time as Pismo Beach develops a comprehensive regulatory scheme for marijuana.
If passed, the urgency ordinance would take effect immediately and expire after 45 days. The city council could extend the ordinance so that it would last up to two years.
Pismo Beach currently has a ban on brick and mortar medical marijuana dispensaries, but it allows delivery services to operate within city limits. Earlier this year, the Pismo Beach council adopted a ban on the cultivation and processing of medical marijuana.
A four fifths vote is required for the urgency ordinance to pass.