SLO County Democratic Central Committee seeking to suppress
November 21, 2016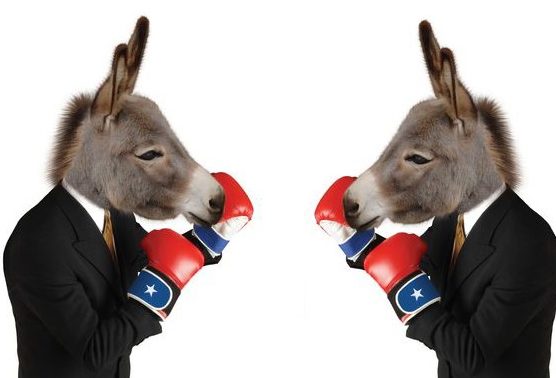 By KAREN VELIE
A group of Democrats are planning to voice their disapproval Monday night over the San Luis Obispo County Democratic Central Committee's plan to pass an amendment to their bylaws that purporting will strip other Democratic clubs of the ability to make independent endorsements.
If passed, groups such as the Progressives for SLO County and the Atascadero Democratic Club could have their voices muzzled. Throughout the county, there is turmoil in the party as central committee board members attempt to suppress other clubs from independently endorsing candidates or measures.
The Progressives for SLO County are asking concerned Democrats to sign an online petition opposing the amendment.
"We oppose this bylaw amendment on the basis that it is contrary to Democratic principles and highly unusual in the State of California," the petition says. "Grassroots Democratic Clubs are the heart and soul of the Democratic Party where activists and volunteers organize and mobilize.
"Historically, and currently, in California the vast majority of clubs make endorsements independently, giving them more clout to attract elected officials to speak, as well as generate excitement and engagement among the party base."
The Atascadero Democratic Club is also asking all Democrats who support making the Democratic Party reflect the membership more accurately to sign the petition and attend the Nov. 21, 6 p.m. meeting at 3592 Broad Street, Suite 100, in San Luis Obispo.