Woman dies in Thanksgiving paragliding crash
November 25, 2016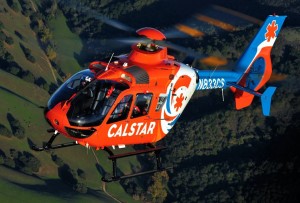 An approximately 50-year-old woman was killed in a crash while paragliding Thursday near La Cumbra Peak in the Santa Ynez Mountains of Santa Barbara County, according to the Santa Barbara County Fire Department.
KCOY reports the woman was participating in an annual Thanksgiving Day jump involving a 20-person group of paragliders. Her friends reported her missing around 1:20 p.m. when she did not arrive at a designated meeting spot.
The fire department responded with two search and rescue helicopters, which after about two hours, found the woman's parachute on a rock face near La Cumbre Peak. Rescue crews were lowered to the area of the parachute.
After pronouncing the woman dead, they opted not to remove the body, saying it was too dangerous to do after nightfall. Authorities plan to remove the body Friday morning.
Officials have yet to release the identity of the woman. The cause of the crash is unclear, too.