Pismo Beach drops its pot business ban
December 28, 2016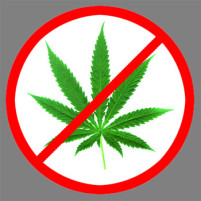 Pismo Beach's urgency ban on most marijuana business activity will expire on Friday, following a city council vote Tuesday.
Last month, despite stiff opposition from Councilman Erik Howell, the Pismo Beach Council adopted an urgency ordinance prohibiting outdoor cultivation, manufacturing, processing, laboratory testing, labeling, storing and wholesale and retail distribution of marijuana. The ordinance came up for renewal at this week's council meeting.
At Tuesday's meeting, the council voted 3-2, with Howell and Councilwoman Marcia Guthrie dissenting, to extend the urgency ordinance until Nov. 2017. A 4-1 vote was needed to extend the ordinance.
Proposition 64, which passed in November with 56 percent of the vote, legalized the recreational use of marijuana in California for individuals 21 years and older. California adults can now use and cultivate marijuana in their private homes.
Nevertheless, the ballot initiative allows cities and counties to regulate marijuana businesses and even adopt outright bans on the sale of cannabis.
City Attorney David Fleishman has said the urgency ordinance was needed to buy time as Pismo Beach develops a comprehensive regulatory scheme for marijuana. Prop. 64 calls for a state licensing scheme for marijuana businesses, but state officials do not plant to start issuing licenses for recreational pot stores until 2018.
On Tuesday, Fleishman said, due to erroneous understanding of the new law, the city has already received applications from people wanting to set up recreational marijuana businesses in downtown Pismo Beach. Fleishman said a clear prohibition, like the urgency ordinance, would help clear up the misunderstanding.
Howell repeated his stance that he did not see the urgency of the ordinance. At the previous hearing, Howell said the marijuana resolution read like hysteria and it contradicted itself.
As for medical marijuana, a ban on brick and mortar dispensaries already exists in Pismo Beach, but delivery services are allowed to operate within city limits. Earlier this year, the Pismo Beach Council adopted a ban on the cultivation and processing of medical marijuana.