CCN's top 10 stories in 2016
January 1, 2017
By JOSH FRIEDMAN
2016 was a turbulent year nationally and on the Central Coast. Reporters focused on elections. Even so, while election news cracks CCN's top 10 stories of the year, it ranks low on the list — well, at least the mere political winners and losers.
What could have been more significant in 2016 than Donald Trump winning the White House, County Supervisor Adam Hill getting reelected and San Luis Obispo's Jan Marx losing a thriller of a mayoral race? Maybe it was drunk-driving cops or the proliferation of drugs in SLO County. Perchance it was the announcement that California's last operational nuclear plant will shut down.
2016 had its share of bizarre incidents, including a prank call that prompted local Burger King workers to smash out the windows of their own restaurant and a teen with a brain tumor who was barred from attending his prom. But, did those stories crack the top 10 list? Read and find out.
10. Conservatives claim control of county board, Marx out
As occurred nationally, the political makeup of both the county and city of San Luis Obispo changed significantly in 2016.
While Supervisor Adam Hill won reelection in a surprising landslide, conservatives established a solid majority on the SLO County Board of Supervisors. In June, Supervisor Debbie Arnold won reelection and in November, Republican John Peschong was elected to represent District 1.
When the new board convenes in January, Democrats Hill and Bruce Gibson will be in the minority. As vice chair, Hill is in line for the 2017 chair position. Nevertheless, the majority on the board determines who will head the county for the next 12 months.
By party registration, Gibson and Hill have been in the minority for the past two years, but Republican Frank Mecham frequently voted with the men on major issues. Arnold, Peschong and fellow Republican Supervisor Lynn Compton are now widely expected to vote in a more conservative manner.
In the city of SLO, three of the five council seats turned over, one of which belonged to former mayor Jan Marx. Despite leading by more than 5 percent on election night, Marx ended up losing by 47 votes to current Mayor Heidi Harmon. The stunning conclusion to the race came 15 days after the Nov. 8 election.
To add insult to injury, Marx got hit with a campaign finance complaint after losing. She must now pay the city a fine of $300, even though she lost the election.
9. Diablo Canyon nuclear power plant announces plans to close down
In June, PG&E made the somewhat shocking announcement that Diablo Canyon nuclear power plant will close within the next decade. One nuclear reactor is scheduled to shut down in 2024, and the other is slated to go offline in 2025.
The Diablo Canyon closure will cost the Central Coast economy nearly $1 billion a year, according to PG&E. The utility plans to replace the nuclear power it generates with renewable energy, in line with new California regulations.
PG&E also agreed to dole out $85 million to local government agencies that stand to lose tax revenue as a result of the Diablo Canyon closure.
What appears totally lost is the desalination project that was supposed to deliver water to South County homes. Some critics of county government have speculated the desal project was nothing more than an election ploy orchestrated by Supervisor Adam Hill.
8. Ortiz-Legg convicted in the court of public opinion
In a year of heated campaigns, the local state Assembly race was likely the Central Coast's nastiest race.
Flush with cash from the state Democratic Party, Dawn Ortiz-Legg went on the offensive, attacking now-Assemblyman Jordan Cunningham for having done criminal defense work as an attorney. As it turned out, Ortiz-Legg, on a couple of occasions, had herself been in need of a criminal defense attorney.
After initially denying that she had ever been arrested or convicted of a crime, Ortiz-Legg stated in a live radio debate that she was very happy to have had a drunk driving offense. A CCN report later revealed that Ortiz-Legg also had a marijuana conviction.
Cunningham ultimately prevailed, winning by a nearly 10 percent margin.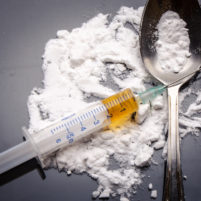 7. Locals increasingly hooked on heroin
CCN reported in July that SLO County ranked fourth per capita in California in heroin overdoses leading to hospitalizations. Santa Barbara County was sixth in the same set of rankings, which were based on 2015 data. On average, last year in both SLO and Santa Barbara counties, one person a week sought medical care at a local hospital because of heroin.
What is SLO County doing to remedy the problem? The county is expanding its abuse treatment program, but officials insist on providing replacement medication, rather than residential detoxification. Drug replacement therapy will result in a long-term revenue stream for the county, which has caused critics to accuse the county of trying to profit from heroin addicts.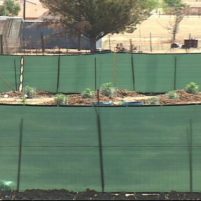 6. SLO County's pot rush
Marijuana made news in SLO County and statewide throughout 2016. In June, CCN broke the news that growers had rushed into the sparsely populated California Valley on the eastern edge of the county, and hundreds of pot farms sprouted in the area.
The pot rush was prompted, in part, by a marijuana magazine stating that SLO County did not have any regulations and was tolerant of large marijuana grows. Growers from the Central Valley likened the opportunity to the Gold Rush.
After the growers moved in, reports surfaced of armed men guarding their pot farms and of growers who were affiliated with gangs. Some growers were also using harmful chemicals that threatened the environment, including endangered species.
The California Valley pot rush prompted a feud at the board of supervisors between Sheriff Ian Parkinson, who called for an end to the unruliness, and Supervisor Adam Hill, who said he is opposed to the criminalization of drugs and that the county should profit from the marijuana industry.
In November, California voters legalized marijuana, but the ballot measure allowed the county to retain regulatory control. Still, Hill and Supervisor Bruce Gibson objected to kicking the growers out of the California Valley, and 278 pot farmers in the area registered their grows.
5. Paso Robles sex offender and the family affair
Also in June, a Paso Robles woman found a 44-year-old man taking lewd photographs of her 6-year-old daughter. Then the problem snowballed.
Officers arrested Jason Robert Porter of Paso Robles in both June and July. By August, police had identified 17 children and multiple adult women Porter had sexually molested or secretly photographed. Among other offenses, Porter is accused of having oral sex with children and photographing under women's skirts. Porter's youngest victim was a 1-year-old girl.
The parents of victims are questioning if much of the abuse could have been prevented if SLO County Social Services had not down played earlier allegations.
More than a decade ago, author Tina Swithin began battling to keep Porter, her former brother-in-law, away from her children. Swithin reported that Porter beat puppies, made out with a 14-year-old girl at a wedding and spoke of murdering and raping women.
However, a social services evaluator dismissed her claims and asked the court to force Swithin to send her children to the Porter home for the holidays.
At the time of his arrest, Porter was living with his parents, Lyle and Margaret Porter. Lyle Porter is a former Mission Prep principal and Margaret Porter was then the vice principal at Old Mission School. Margaret Porter was let go after her son's case prompted parents to threaten to unregister their children.
Where is Jason Porter now? He is sitting in SLO County Jail with his bail set at $7 million.
4. Sheriff's cake caper and drunk-driving underlings
Not one, not two, but three SLO County Sheriff's Office employees or contractors ran afoul of the law in 2016. In the most intriguing of the cases, county jail nursing supervisor Susan Cameron allegedly distracted her coworkers with a cake she brought to work while she nabbed an inmate's prescription methadone.
A security camera caught Cameron stealing and ingesting the opioid. The next day, the nursing supervisor was found unresponsive at her Cayucos home with foam coming out of her mouth from an overdose.
Both a sheriff's deputy and the sheriff's medical examiner were arrested for DUI this year. In March, on his way to perform an autopsy, Dr. Gary Alan Walter was spotted speeding down Broad Street near Orcutt Road in San Luis Obispo with a blown front tire and steam pouring from the front end of his Cadillac Escalade truck. Officers determined Walter had struck a parked car and was driving with a .19 blood alcohol level. Walter was charged with DUI but not hit-and-run.
In October, deputy Jim Fellows was caught driving a blue 1965 Ford Mustang more than 100 mph on Los Osos Valley Road while intoxicated. Despite blowing a .15, Fellows was not booked in jail, and he got to keep his job.
3. Petetit, Besher and PB Companies mounting troubles
Last year's top story — the pair of developers with multiple legal problems and ties to Supervisor Adam Hill — remained a focal point in 2016. John Belsher and Ryan Petetit have been under fire for failure to pay contractors and lenders, violations of building codes and not paying subsequent fines.
In addition, since 2012, prosecutors have charged Petetit with five felonies and six misdemeanors, some of which pertained to an incident in which he allegedly choked his girlfriend and shoved her head through a bathroom window.
This year, Belsher and Petetit were hit with more lawsuits, one of which was filed by another ex-girlfriend of Petetit, who, too, accuses him of choking her and slamming her against walls.
In another lawsuit, Petetit is accused of convincing a Nipomo couple to lend him more than $240,000. Petetit allegedly told the couple he would remodel a home and sell it, yet the house was never remodeled and Petetit never returned the money. Rather, the home was demolished.
In yet another lawsuit filed in 2016, a couple from Nipomo claim that Belsher and Petetit lured them into investing in a project that the developers never finished. Again, the couple's money was not returned.
In April, a judge awarded a $1,615 judgement to Petetit's former attorney, Richard Rossi, after the developer did not respond to a breach of contract lawsuit. Then in June, a judge issued an arrest warrant for Petetit after he failed to show up to court for a debtor's examination hearing.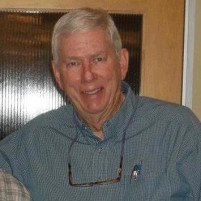 2. John Wallace's ongoing criminal probe
Early in 2016, longtime fraud investigator and former IRS special agent Carl Knudson wrapped up a probe into the management of the South San Luis Obispo County Sanitation District under former administrator John Wallace. Knudson accused Wallace of extortion and conflicts of interest and recommended the district board take the information to law enforcement.
The district board promptly followed Knudson's suggestion, voting unanimously to take reports of malfeasance by Wallace to District Attorney Dan Dow, the FBI and the California Attorney General's office.
Wallace is the owner and president of the Wallace Group, a private engineering firm. The Knudson report detailed several instances where Wallace tried to use or did use his public office to enrich his company.
CCN exclusively reported on similar allegations years ago, yet local officials took little action other than firing the whistleblowers. In 2010, former sanitation district employees Scott Mascolo and Devina Douglas sent letters informing local government agencies about the sanitation district's misuse of public funds and the sewage plant's problems with complying with health and safety requirements.
1. Paso Robles water district rejected
Following in-depth reporting on a proposed Paso Robles basin water district by CCN correspondent Dan Blackburn, 77.83 percent of landowners in the area voted against the formation of the agency. The rejection of the water district was a crushing defeat for large North County agribusiness interests.
But, after the ballot measure failed, Supervisor Bruce Gibson, who had spent the previous two years advocating for local control, began pushing for the state of California to take over management of the Paso Robles basin. Blackburn then exposed that possible benefactors of a state-controlled basin included Beverly Hills billionaire Stewart Resnick, who controls most of the Kern Water Bank, and Harvard College's $37.6 billion endowment management "parent" company, Phemus Corp.
Do you have any predictions as to what the biggest stories of 2017 will be? If so, leave them in comments below.