Grover Beach camera catches thief with hand and leg in car
January 10, 2017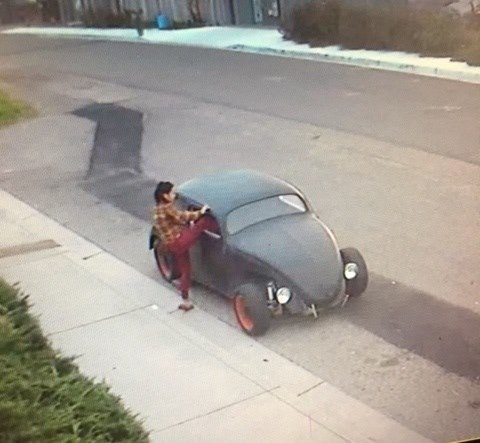 A surveillance camera captured an alleged thief sticking her head, an arm and a leg inside an old fashioned car parked on a Grover Beach street. The Grover Beach Police Department is now asking for help in identifying the alleged thief.
One photo released by the police department shows the woman stepping into the car through the passenger side window. Police say the woman stole property from inside the car.
It is not clear what the woman is accused of stealing. In one photo she is seen holding goods in her right arm while reaching into the car with her left.
The vehicle, which looks like an old Volkswagen Beetle, was parked in the 200 block of South 3rd Street.
The police department requests that anyone who can identify the woman call Officer Cook at 805-473-4511 or send an email to kcook@gbpd.org. Anonymous informants can call Crime Stoppers at 805-549-7867.