Santa Maria teen who killed her baby sentenced to group home
January 13, 2017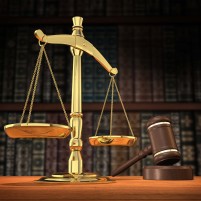 A Santa Maria teen convicted of killing her newborn will go to a group home, rather than spending time at a state juvenile facility. [KCOY]
Last January, the teen, who is referred to in court as Maribel S., gave birth at home to a child. Detectives later found the baby's body stuffed in a plastic bag and hidden behind shoes in a bathroom vanity at the home.
Prosecutors said autopsy results revealed the baby was born alive and took a breath before Maribel, then 15 years old, used a knife to slice the infant's throat. Last year, a jury convicted Maribel of second-degree murder.
On Thursday, an hours-long sentencing hearing took place in Santa Maria court. The prosecution argued Maribel should be sentenced to the California Department of Juvenile Facilities.
Maribel's defense attorney said the teen was sexually abused by relatives as a child and that caused her to develop PTSD and other issues, which in turn led to the murder of the baby. The defense had previously claimed the teen was raped by her cousin when she was between the ages of 8 and 11.
The defense attorney argued, rather than being sent to a juvenile facility, Maribel needs to receive treatment for her undiagnosed and untreated mental illness.
At the conclusion of the hearing, the judge sided with the defense, saying Maribel belongs in a group home. The teen could end up in a group home in Ventura County. She will received treatment and other support services until she turns 21.