Flood soaks Old Towne Nipomo homes
January 13, 2017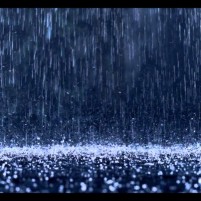 A recent storm flooded multiple houses in Old Towne Nipomo, soaking the homes with water and mud. Residents in the area are blaming San Luis Obispo County for the flooding, arguing it never would have occurred had workers cleaned out a nearby culvert. [KSBY]
One property owner, Rose Cobos, said a foot and a half of stormwater and mud swept inside her house. The water and mud caused significant structural damage, tore through the tenants' belongings and covered the entire interior of the home. All of that occurred despite the tenants being prepared ahead of time with sandbags, Cobos said.
The nearby creek flooded into the culvert, and then the water had nowhere to go but into the houses. Cobos said county workers should have been out checking the culvert knowing that rains were coming.
County public works officials say the Olde Towne Nipomo neighborhood is located in a 20-year-old flood plain. Public works officials also say the culverts are cleaned out once a year and checked regularly.