Skinned zebra found on the beach near San Simeon
January 16, 2017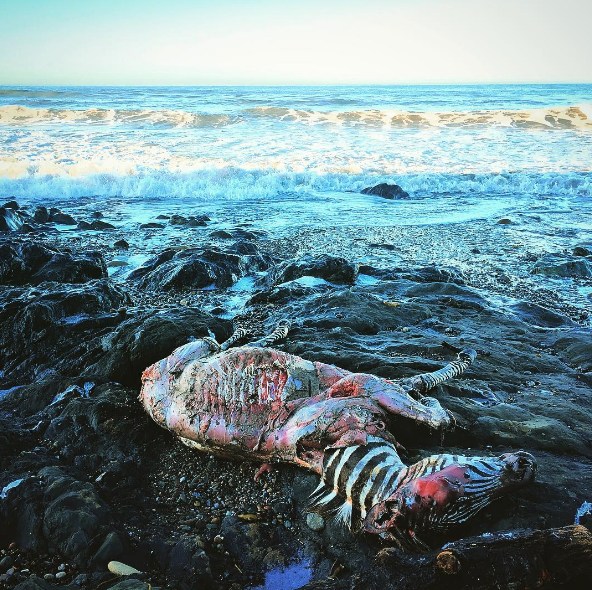 Surfers spotted a skinned zebra lying dead on a beach near San Simeon, snapped a photo. The photo of the zebra then made rounds on social media, prompting angry reactions from numerous Central Coast residents.
Local and state officials are saying the zebra belonged to Hearst Ranch. The zebra reportedly died of natural causes and washed down a creek to the beach.
Though some residents have called for an investigation into the skinning of the animal, it is up to Hearst Ranch to trigger a probe. Hearst Ranch has reportedly opted not to request an investigation.
It is unclear when the zebra died and when it was skinned. San Luis Obispo County Sheriff's deputies and California Fish and Wildlife personnel came out to look at the zebra over the weekend.