Thousands of gallons of sewage spill in SLO
January 23, 2017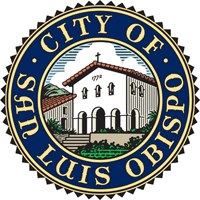 Sewage burst out of San Luis Obispo pipes twice on Sunday, resulting in 42,000 gallons of effluent spilling into storm drains that flow into the San Luis Obispo Creek and the Pacific Ocean, according to the SLO County Public Health Department.
Early in the afternoon, a sewage line blockage caused about 6,200 gallons of effluent to spill in the 500 block of Mitchell Drive. Then, in the late afternoon, stormwater infiltration caused about 36,000 gallons of sewage to spill between 55 Broad Street and 95 Broad Street.
The latter spill occurred in approximately the same location as a sewage release that happened two days prior. On Friday, sewage spilled around 10 a.m. near Broad Street and Murray Avenue, according to an advisory notice issued by the city of SLO.
County public health officials did not issue a media notification about the spill on Friday. The cause and size of that spill are both unclear.
Public health officials are warning residents to avoid contact with creek and ocean water during and after the storms because of high levels of disease-causing organisms, such as bacteria, viruses and protozoans coming from the watershed and urban areas.