Whale washes up, dies near Pismo Beach
January 25, 2017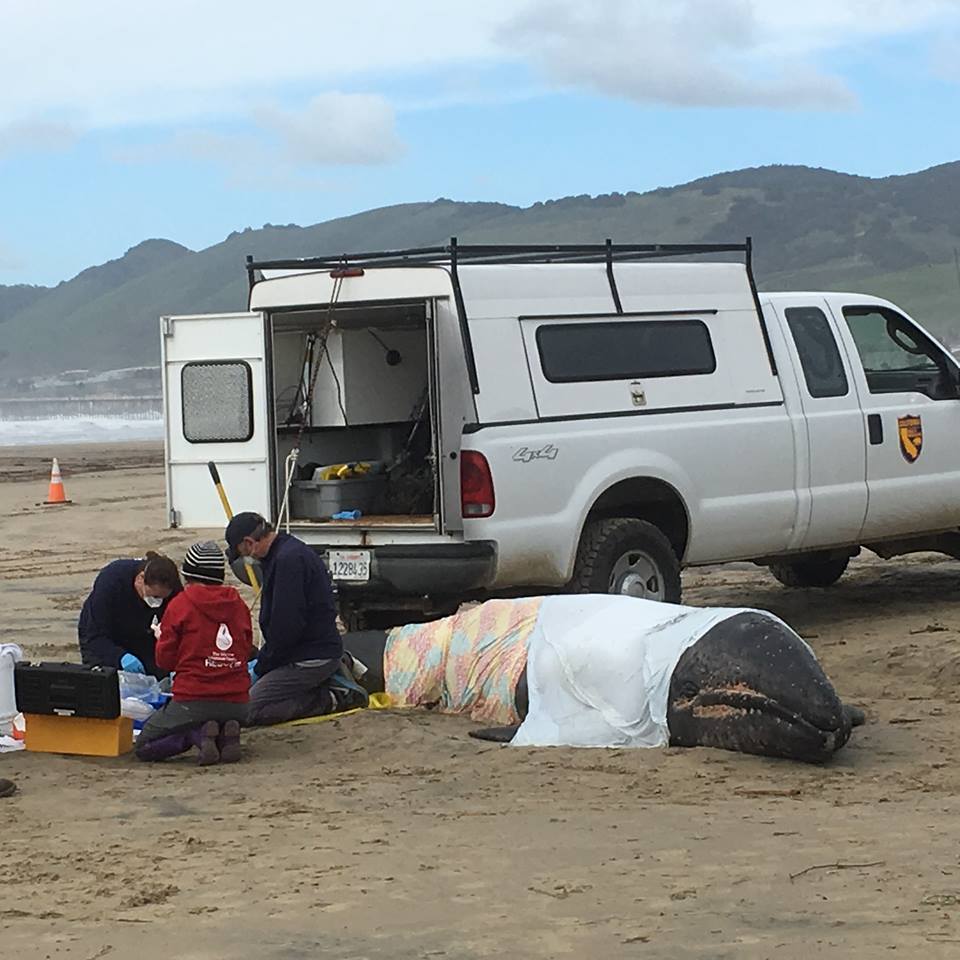 A gray whale calf died Tuesday, hours after washing ashore on Pismo State Beach near the Monarch Butterfly Grove.
Passersby noticed the whale around 7 a.m. Officials from state and federal agencies then came out to the scene, as did numerous onlookers.
Video footage shows the whale calf was alive and flopping on the ground. But, no one moved the mammal back into the ocean. The whale died around noon.
Officials said the whale was about 15 feet long, and it weighed about two tons.
Diana Kramer, of the Marine Mammal Center, told KSBY it was best not to drag the young whale back to sea and that doing so could have made matters worse. The whale calf could have drowned, or it might have been in need of its mother's milk, Kramer said.
Two days before the whale died, 42,000 gallons of sewage spilled in San Luis Obispo. The sewage drained into San Luis Obispo Creek and then flowed into the ocean, prompting public health officials to issue a warning against coming in contact with ocean water.
It is unclear if the whale came in contact with any effluent. Officials have not determined what caused the whale to wash ashore.