More than $64,000 spent on security during Yiannopoulos speech
February 26, 2017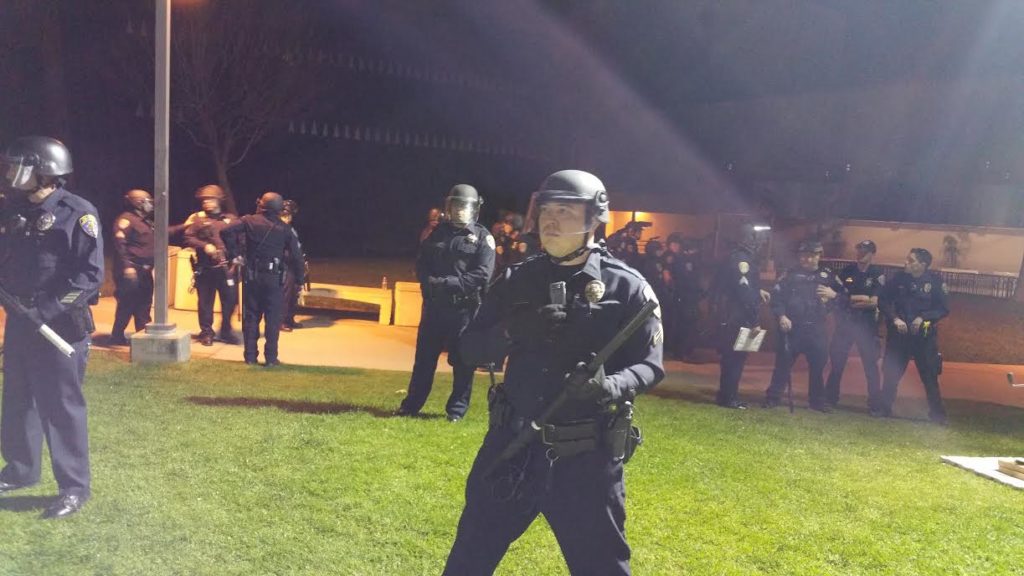 In all, Cal Poly, the CSU system and the San Luis Obispo Police Department spent more than $64,000 for security during the Jan. 31 Milo Yiannopoulus speech at Cal Poly. More than 100 officers from seven agencies provided on campus security during the controversial event
The Cal Poly Police Department spent approximately $15,000 on safety and security. The CSU system paid $39,600 to cover salaries for peace officers from agencies without shared resource agreements.
The San Luis Obispo Police Department has a shared resource agreement with Cal Poly. The city spent $9,391 to pay 20 officers to help provide security at the event.
Prior to Yiannopoulus speech, Cal Poly protest groups tried for weeks to shut down the event and stop Yiannopoulos from coming to campus. While some of the protesters burned Nazi and confederate flags, the crowd was primarily peaceful.