Atheists launch club at Arroyo Grande elementary school
February 21, 2017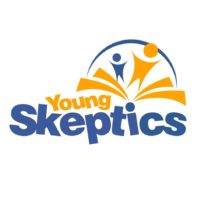 In a bid to compete with after-school religious clubs, Atheists United of San Luis Obispo launched a Young Skeptics program at an Arroyo Grande elementary school. The club is the first ever Young Skeptics chapter in California. [Tribune]
Last Thursday, the local Young Skeptics program held its first meeting at Harloe Elementary School. Five students attended, all of whom were enrolled by their parents via a permission slip. The attendees ranged in grades from kindergarten to fifth grade. Separating facts from opinion was the theme of the first lesson.
The Young Skeptics is a nonprofit incorporated under the name Better News Clubs Inc. Better News Club's curriculum contains lessons on evidence, reasoning and communication, skepticism and the scientific method. The program began at Fairbanks Elementary School in Churchville, New York in 2015 as a response to concerns about the over religious and "fear-tactic" teachings of the Good News Club.
Good News Clubs focus on bible-centered lessons with the purpose of evangelizing children with the gospel of the Lord Jesus Christ and establishing them in the word of God and in a local church for Christian living, the Child Evangelism Fellowship website states.
Nationwide, there are Good News Clubs at about 4,500 elementary schools, and approximately 180,000 children are enrolled in them. There are approximately 30 Good News Clubs in San Luis Obispo County, including a chapter at Harloe Elementary.
In 2001, the Supreme Court ruled on a First Amendment case involving the Good News Club. The high court ruled that schools cannot prohibit a religious club or after-school program from operating on campus simply because of its religious nature.
Atheists United spokesman David Leidner said his organization is not teaching any kind of particular point of view, including atheism. Rather, Atheists United was concerned about the proliferation of Good News Clubs at SLO County schools and wanted to offer students an evidence-based alternative.
Leidner said the local club will focus on critical thinking skills and encouraging students to analyze facts in order to shape their own beliefs. The organization is not telling kids what to think. Instead, it is teaching them how to think, Leidner said.
The Young Skeptics organization says discussion of religion should be done at church and at home, not in public school.
Atheist United chose to host the first Young Skeptics club at Harloe Elementary because it is one of the largest elementary schools in the county and has a Good News Club. The school is also located near the homes of two of the Young Skeptic volunteer instructors.
Atheist United hopes to open more Young Skeptics chapters at other schools in the area. The next Young Skeptics meeting at Harloe Elementary will take place on March 16.