California bill proposes 4 a.m. last call
February 16, 2017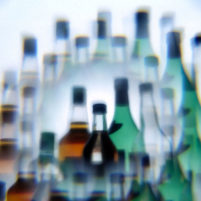 A bill introduced in the California Legislature would make it possible for some bars and restaurants to extend last call for alcohol from 2 a.m. to 4 a.m. [SF Chronicle]
State Sen. Scott Wiener's (D-San Francisco) bill would give local jurisdictions control over whether bars and restaurants can serve alcohol until 4 a.m. Wiener said the legislation is long overdue.
"Right now in California, we have a one-size-fits-all statewide mandate, regardless if you are a small-town suburb of San Francisco or in downtown L.A.," Wiener said. "Nightlife matters a lot, culturally and economically, and it's time to allow local communities more flexibility."
Wiener's predecessor, San Francisco Democrat Mark Leno, introduced a similar bill in 2013. Leno's bill failed to garner enough votes.
Wiener said there is now increased demand from bars and restaurants that want to rake in extra revenue from younger patrons who want to stay out later. Proponents of the bill say it will stimulate the California economy and make cities like San Francisco more attractive tourist destinations.
All bars in California have had to stop serving alcohol by 2 a.m. since 1935. Several United States cities, including New York City, Chicago and Miami, allow late-night alcohol service.
Michael Scippa, director of public affairs for Alcohol Justice, a San Rafael nonprofit, said the bill is a foolish plan that prioritizes alcohol revenue over public safety.
"We just don't need additional hours of business for this substance," Scippa said. "It's not like selling coffee and doughnuts. This is a substance which is a class one carcinogenic — it takes thousands in California every year — and is responsible for horrendous costs in various areas."
Scippa said Alcohol Justice takes a lot of credit for killing the 2013 bill, and the organization will come out with "guns blazing" to defeat the new legislation.