How much did Cal Poly pay to police Yiannopoulos event?
February 3, 2017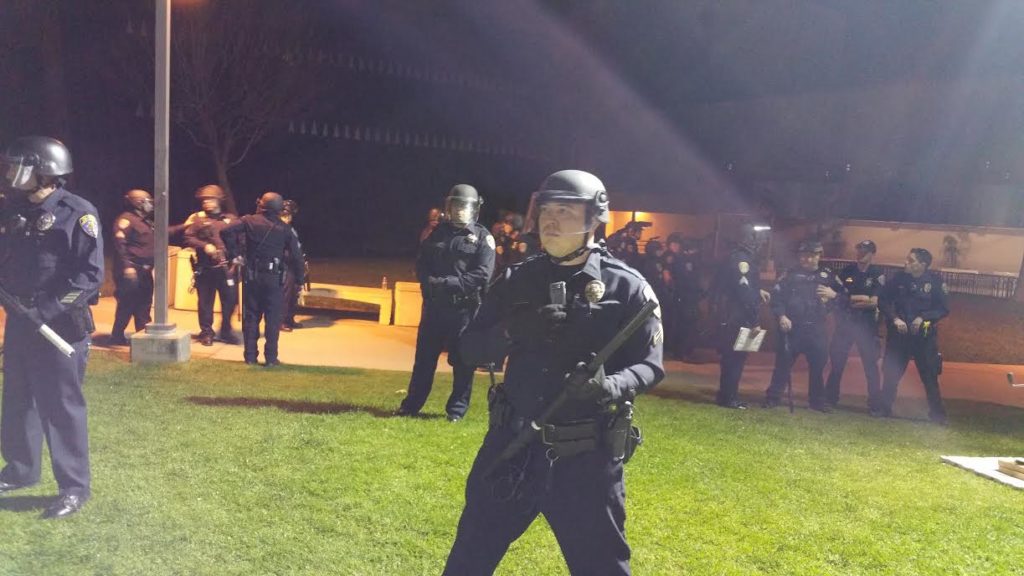 Cal Poly and the California State University system spent a combined $55,400 on security measures, including staffing 109 officers, for Milo Yiannopoulos's stop in San Luis Obispo. The event took place without any violence, prompting some people to commend the university for keeping the peace and others to criticize Cal Poly for excessive policing. [KSBY]
On Tuesday evening, Cal Poly's University Police Department deployed 19 officers on campus. UPD spent a total of $15,800 on policing Yiannopoulos's speech and the simultaneous protests. About 100 protesters demonstrated outside the event.
A total of 90 officers from other agencies assisted Cal Poly police Tuesday evening. The participating agencies included local law enforcement and police from other CSU campuses.
The San Luis Obispo Police Department sent a total of 16 officers, including SWAT personnel, to the Yiannopoulos event. The California Highway Patrol sent four officers.
Expenses accrued by local law enforcement agencies did not factor into the $55,400 price tag due to existing mutual aid deals.
The CSU system covered the base pay for officers who came from other campuses to police the event at Cal Poly. That cost the state university system an estimated $39,600. Cal Poly's UPD paid for the lodging and meals for the officers from other CSU campuses.
Cal Poly officials said they decided on instituting extra security measures due to protests and violence that had occurred on other campuses during Yiannopoulos' tour. Also, social media posts and other information indicated protesters would try to shut down the Cal Poly event.
The following night, a riot broke out on the University of California Berkeley campus, resulting in Yiannopoulos's speech being canceled. The riot also resulted in several injuries and damage to the university campus.
Both University of California Berkeley and its police were accused of not doing enough to prevent the riot. Some people have blamed Yiannopoulos for the violence, accusing him of incitement.