Woman snags rings off floor in Target, later confesses
February 3, 2017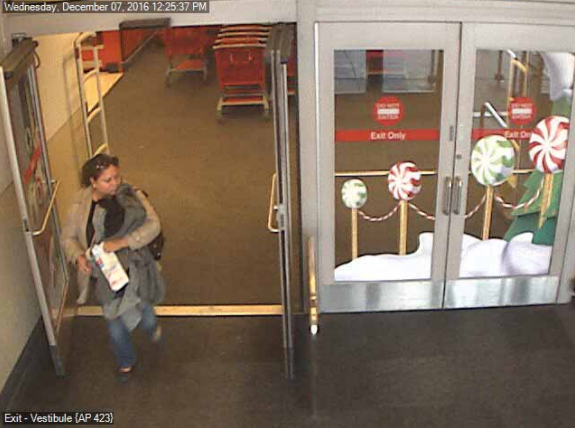 Nearly two months after losing precious family rings in the Paso Robles Target store, a woman got her heirlooms back from the person who walked away with them.
On Dec. 7, a woman reported to police that she accidentally dropped a small bag of family rings while shopping at the Target store located at 2305 Theatre Drive. The rings belonged to relatives and are very sentimental to the woman.
After realizing she lost the rings, the woman reported the situation to Target's loss prevention staff. Target workers reviewed surveillance footage, which revealed that another woman picked up the bag of rings and quickly walked out the store.
Paso Robles police searched for the rings but did not find them. Officers also failed to determine the suspect's identity. The police department then turned to the public for help.
Earlier this week, the police department issued a news release containing a still shot of the suspect walking out the door at Target. After media outlets circulated the image, the suspect came forward to police.
The suspect admitted to finding the rings at Target, and she apologized for not turning them over sooner. The owner of the rings said she is grateful the jewelry was returned, and she opted not to seek criminal charges.
Police did not release the identity of the woman who walked away with the rings. The police department thanks the public for assisting with the case.