Seven teens ejected in rural Templeton crash
February 22, 2017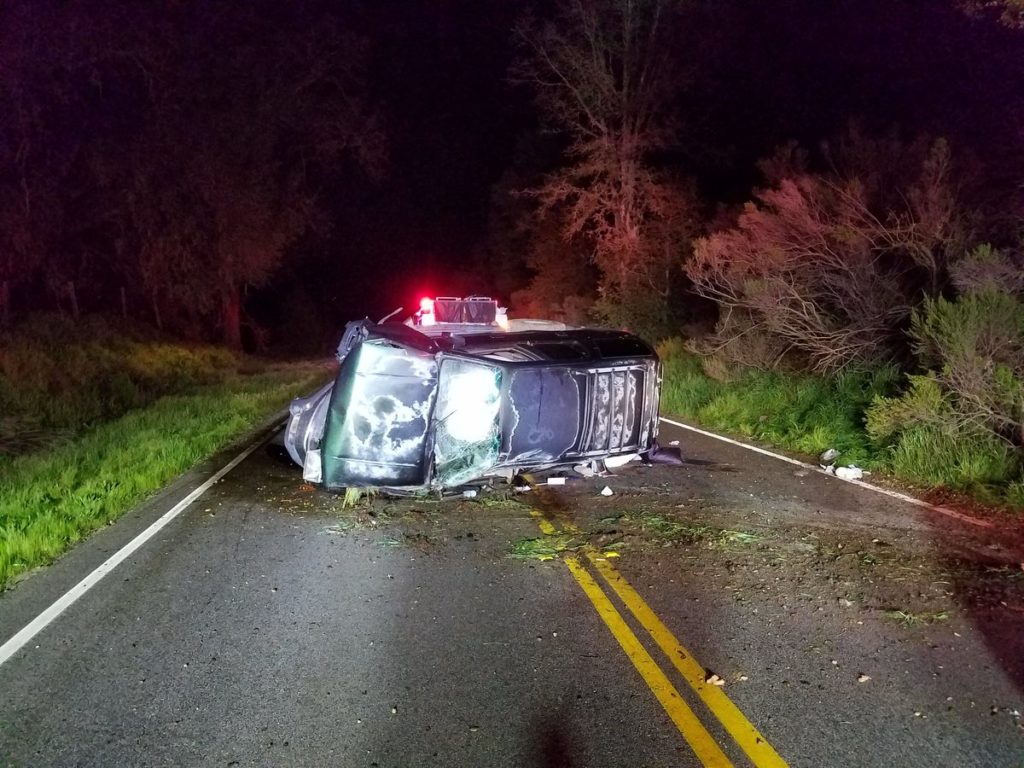 A total of nine teens suffered injuries in a single SUV rollover crash in rural Templeton Sunday evening. Seven of the nine teens were not wearing seat belts, and all seven of them were ejected from the vehicle.
Around 6:40 p.m., a 17-year-old male was driving a 1999 Toyota 4Runner eastbound on El Pomar Drive east of Templeton with Jordan Nybakke, 18, sitting in the front passenger seat. Both the driver and Nybakke were wearing seat belts, according to the CHP.
Another seven teenage males, all of whom are juveniles, were sitting, without seatbelts, in the back of the 4Runner.
While traveling on El Pomar Drive east of Moss Lane, the driver lost control of the 4Runner, and the SUV overturned. The crash ejected all seven of the teens who were in the back of the SUV.
The teens suffered injuries varying in severity from minor to major. Ambulances transported all nine of the teens to local hospitals. Five of the injured teens went to Twin Cities Community Hospital and four went to Sierra Vista Regional Medical Center.
Officers have yet to determine what caused the driver to lose control of the SUV. Neither drugs nor alcohol appeared to factor in the collision, according to the CHP.
The road was wet at the time of the crash, and the area was dark and cloudy with no street lights. The driver's speed prior to the collision is unknown. An investigation into the crash is ongoing.
CHP officials say five of the teens were from Paso Robles and one each were from Templeton and San Miguel. Officials have yet to release the city of residence of two of the injured teens. The CHP is not releasing the identities of the eight injured juveniles.