SLO gas and water leaks cause evacuations
February 10, 2017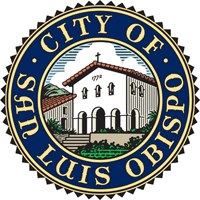 Both gas and water lines ruptured along Bridge Street in San Luis Obispo Friday morning. The gas and water leaks prompted evacuation orders. [KSBY]
Shortly after 7 a.m., people began reporting the ruptures. San Luis Obispo police officers responded to the 200 block of Bridge Street and found water rising out of both sides of the street and gas bubbling up.
Bridge Street is located just south of South Street. There are businesses in the area, including Charter Communications, as well as a trailer park.
Authorities issued evacuation orders for two blocks. Bridge Street east of Bebee Street is expected to remain closed throughout the day.
Workers are first repairing the gas line, which officials say is the main concern. Crews will repair the water pipes after fixing the gas line.
Officials are asking people to avoid the area.