CalPERS move leaves SLO with multi-million dollar shortfalls
March 1, 2017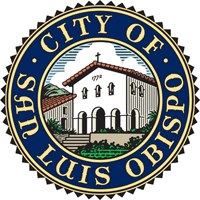 Following the California Public Employee Retirement System's (CalPERS) recent decision to lower its investment forecasts, the city of San Luis Obispo is facing skyrocketing pensions costs. As result, also because of slowing tax revenue growth, the city is facing a structural deficit, which includes a projected budget shortfall of more than $5 million in 2021-2022.
By that time, San Luis Obispo will likely be paying about $20 million a year for pension costs, nearly double what the city is currently contributing to CalPERS.
Last December, the CalPERS Board of Administration voted to lower the pension system's discount rate from 7.5 percent to 7.0 percent over a three-year span. The changes will begin taking effect for San Luis Obispo in 2018-2019. The same year, the city is projected to start having budget shortfalls, according to SLO's recently released five-year fiscal forecast.
When CalPERS lowers its discount rate, member agencies' pension payments and unfunded liabilities increase due to the projected decrease in investment revenue. City estimates suggest the .5 percent decrease in the discount rate will result in about an $11.5 million increase in SLO's unfunded liabilities.
As of June 2015, San Luis Obispo had $126 million in unfunded liabilities, which was more than the rest of the cities in SLO County combined.
Due to a CalPERS policy that agencies must pay down their unfunded liabilities over a 30-year period, San Luis Obispo was already faced with rising pension costs prior to the December decision to lower the discount rate. The yearly increases in the city's CalPERS payments will now be compounded by the decision to lower the investment forecast.
The lowering of the discount rate alone will cause SLO's CalPERS payment to rise by $3.2 million by 2021-2022 and by about $5 million by 2025, according to city projections. In all, the city's annual pension payment is projected to rise by $8.3 million by 2021-2022.
SLO's most recent actuarial report projected the city would owe CalPERS around $11.7 million in the current fiscal year. Thus, the city's annual pension payment will grow to about $20 million by 2021-2022. The yearly pension payment is on pace to be well above $20 million by 2025.
In the years 1999-2000 through 2001-2002, San Luis Obispo paid CalPERS $0 annually.  At the time, the city had no unfunded pension liabilities, meaning the money in its retirement plans exceeded the amount of benefits owed.
By the end of 2011, SLO had accumulated $107.3 million in unfunded liabilities. In 2011-2012, the city paid CalPERS a total of $8.4 million.
As pension costs have shot up, so has city's budget expenditures. In 2002, SLO's general fund budget was approximately $35 million. General fund expenditures, the majority of which are staffing costs, are projected to rise to approximately $85 million by 2022, according to the five-year forecast.
However, the city's revenue is not projected to keep pace with its expenditures. Growth in revenue from sales tax and from transient occupancy tax is slowing, which has forced the city to lower its revenue projections.
The spiking pensions costs combined with the slowing tax revenue growth has left the city with a projected shortfall of $2.7 million in 2018-2019. Current projections show the city will have a shortfall of $5 to $6 million in 2021-2022.
In turn, the city has activated its "Fiscal Health Contingency Plan." The plan includes limiting the hiring to essential personnel and restricting the city-funded travel and training that is afforded to employees. Likewise, the plan calls for deferring or dropping some capital improvement projects and other one-time projects.
The contingency plan does not call for staffing reductions, nor salary cuts.
Unlike most other cities in San Luis Obispo County, SLO has grown its staff over the last decade. A recent CalCoastNews report revealed SLO added nearly 50 full-time employees between 2006 and 2016. City employees also received pay increases.
While the city implements its fiscal contingency plan, staff will work on a long-term plan intended to balance the budget. It is unclear if the long-term plan will include cuts to staffing costs, but City Manager Katie Lichtig issued a statement saying all options will be considered.
"The five-year forecast shows that we have both near-term impacts and a long-term structural problem. That requires us to look at all options to achieve a structurally balanced budget, which will happen over the next year," Lichtig said. "All measures will need to be carefully weighed against service impacts to make sure we continue our commitment of high quality service to the community."
City staffers plan to present a fiscal action plan at the April 18 SLO City Council meeting.