Grover Beach trying to create new city image
March 22, 2017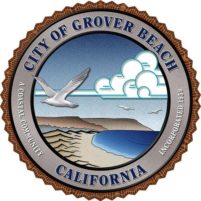 Grover Beach officials are trying to create a new image for the South County city that will attract businesses, development, tourism and new residents. Marijuana, as well the long-planned Grover Beach Lodge and Conference Center, factor prominently in the marketing strategy the city is considering.
During a Grover Beach City Council meeting Monday night, a consultant presented a draft economic development strategy. Grover Beach last updated its economic development strategy in 2008.
The draft strategy, which was presented by Matt Kowta of BAE Urban Economics, calls for exploring bringing marijuana businesses into Grover Beach and building the lodge and conference center to attract more visitors and capitalize on the city's beach access. The lodge and conference center project has been discussed for decades, and it is still in the planning phase.
Last month, the Grover Beach Council voted unanimously to establish a marijuana business district in a 70-acre industrial zone located between Farroll Road, Highland Way, South 4th Street and South 13th Street. Initial plans only allow medical marijuana dispensaries to open in the area, but the district could include recreational pot shops when the state of California begins licensing them in 2018.
Grover Beach's draft economic development strategy also calls for addressing the city's highly visible homeless population, creating more family activities, expanding the city's broadband network to increase internet speeds and launching marketing campaigns to build the image and awareness of the city. The draft strategy also suggests the city find ways to direct more people to Grover Beach from Highway 101.
According to Monday's presentation, one of the obstacles to economic development in Grover Beach is the local rental market. The market rate for rental units is higher in Pismo Beach than in Grover Beach, which incentivizes development in the former South County city and not the latter.
Developers have about a 15.3 percent higher return on investment when building mixed-use projects in Pismo Beach, rather than in Grover Beach. Residential developments in Pismo Beach earn about 20.7 percent more return on investment than residential projects in Grover Beach.
The Grover Beach Council will deliberate and vote on the economic development plan at its next meeting.