Highway 1 bridge in Big Sur demolished
March 19, 2017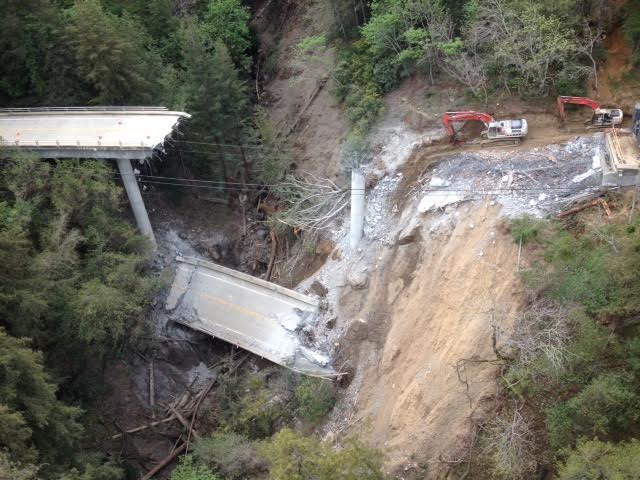 State crews demolished two sections of Pfeffier Canyon Bridge in Big Sur on Saturday.
Last month, mud and rock slides caused unrepairable damage and the bridge was closed. Department of Transportation officials estimate it will take nine to 12 months to build a replacement bridge.
The new steel bridge is slated to cost approximately $20 million.
On Monday, crews plan to demolish a third section of the bridge and begin debris cleanup.