Man accused of following women, masturbating in SLO
March 20, 2017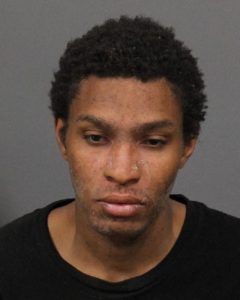 A 26-year-old man who recently served a prison sentence in Los Angeles for robbery, allegedly followed several women in downtown San Luis Obispo, masturbated in public and solicited sex. [Tribune]
On the evening of March, 10, John Kirk Hatley followed and harassed four women and masturbated in public, SLO Police Sgt. Chad Pfarr said. Hatley, whom police say is a transient, was also walking in and out of traffic and acting bizarre, Pfarr said.
Two bicycle officers took Hatley into custody and booked him into the San Luis Obispo County Jail.
Hatley has since been charged with four counts of felony indecent exposure, two counts of felony assault with intent to commit rape and one count of felony pandering. The pandering offense allegedly involved an attempt to offer a woman money in exchange for sexual acts.
Prosecutors also charged Hatley with three counts of misdemeanor lewd conduct in public. Hatley likewise faces enhancements because he has served a state prison sentence within the past five years.
Hatley has remained in custody since his March 10 arrest. He is being held on $20,000 bail, according to the SLO County Sheriff's Office website.