SLO police searching for suspects with counterfeit $100 bills
March 9, 2017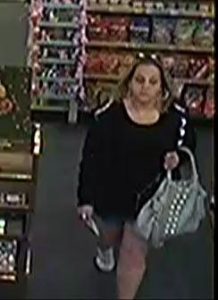 San Luis Obispo police are searching for a man and a woman who tried to spend counterfeit $100 bills at two separate downtown stores around the same time Thursday morning. Both suspects were caught on surveillance footage.
At about 10:28 a.m., a white female in her late 20s or early 30s tried to use a counterfeit $100 bill at the CVS store located at 717 Marsh Street, according to SLOPD. Police describe the woman as 5 feet 6 inches tall, heavyset and blonde.
She was wearing a black-long sleeve Victoria Secret sweatshirt with "Pink" on the front, as well as black shorts and white shoes. The woman was carrying an oversized brown bag.
At approximately 10:38 a.m., a Hispanic man in his 20s attempted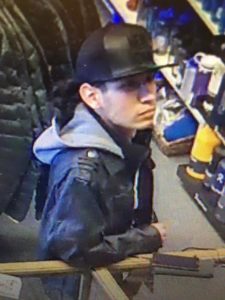 to spend a counterfeit $100 bill at the nearby The Mountain Air store at 667 Marsh Street. Police say the male suspect is 5 feet 7 inches tall with long black hair that was pulled up into a pony tail. He was wearing a black baseball type hat and a grey hooded sweatshirt under a black jacket.
Investigators believe both incidents are related, and they are actively looking for leads.
Late last month, a different man used counterfeit money to make purchases in San Luis Obispo and Atascadero. Police are still searching for him, as well.
Detectives request that anyone who can identify the suspects call the police department at 781-7312 or Crime Stoppers at 549-STOP.