Violence erupts at Berkeley pro-Trump rally
March 6, 2017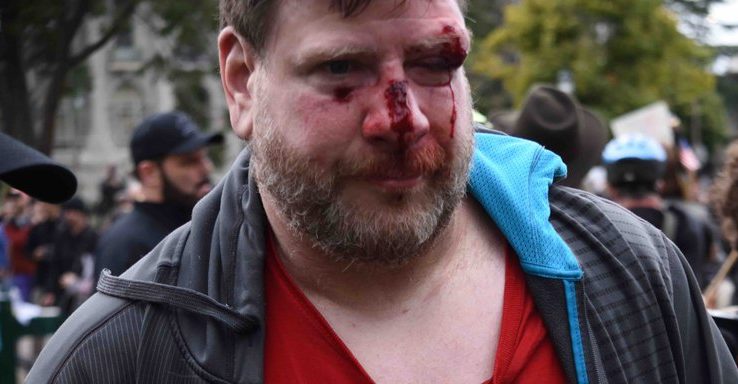 Just a month after supporters of President Donald Trump and conservative speaker Milo Yiannopoulos were attacked on the UC Berkeley campus, a similar scene unfolded Saturday at a nearby park. The "March 4 Trump" rally in Berkeley quickly turned violent, and several demonstrators were left bloodied and lying on the ground.
Video footage of Saturday's event show fist-fighting between Trump supporters and counter-demonstrators. In some of the footage, Trump supporters were lying on the ground after reportedly being pepper sprayed.
There were also reports of smoke bombs and fireworks being set off during the melee. Additionally, counter-protesters burned a "free speech" sign.
As was the case during the riot that shut down the Yiannopoulos speech in early February, the police appeared to stand down as fighting broke out. On Saturday, numerous officers were standing in riot gear around the demonstrators and counter-demonstrators.
Some Trump supporters were recorded screaming at the police to do their jobs and accusing them of standing down for political reasons.
It is not entirely clear who instigated the violence. As occurred previously, some members of the anti-Trump crowd arrived at the event dressed in all black and wearing masks.
Similarly-clothed protesters likewise showed up at the Yiannopolous speech at Cal Poly, which took place the day before the initial Berkeley riot. The Cal Poly event, though, proceeded without violence.
Berkeley police said at least 10 people were arrested and at least seven people received medical attention on Saturday.