Arroyo Grande council extends city sales tax
April 13, 2017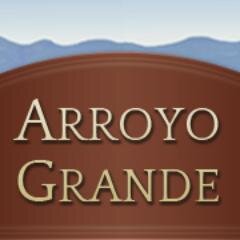 The Arroyo Grande City Council voted unanimously Tuesday to extend the city's half percent sales tax for five years. The move will keep the tax in place until at least 2022.
In Nov. 2006, Arroyo Grande voters approved Measure O, establishing the city sales tax. The tax comes up for review by the city council every five years, but voter approval is not needed to extend it. The council previously approved a five-year extension of the tax in 2012.
City officials say the sales tax is expected to generate about $2.2 million in revenue in the current fiscal year. Over the past five years, the city spent about $10.5 million of Measure O revenue, according to an Arroyo Grande staff report.
The report states 62 percent of the expenditures went to street and park improvements, 26 percent went to public safety, 5 percent went to drainage improvements, 5 percent went to city facilities and 2 percent went to transportation projects.
Little Measure O funding has been spent on improvements to the Highway 101-Brisco Road  interchange, despite that being one of the reasons for initially creating the tax. City staff say delays in obtaining approval from Caltrans have prevented Arroyo Grande from using significant chunks of Measure O money on resolving the Brisco Road problem.
Recently, the city closed the Brisco Road on and off-ramps for about a year. The city was conducting a study to determine how a permanent closure would impact traffic congestion in Arroyo Grande. During the closure, public safety personnel noted quicker response times and a majority of city residents supported keeping the ramps closed.
However, the city reopened the ramps late last year after CalTrans said it would not permit the city to extend the closure past June unless it moved forward with an alternative to reduce traffic congestion.
The city's staff report on the Measure O extension says officials plan to spend $1.6 million of sale tax revenue over the next five years on the Brisco Road project. But, the funds will likely be used to finance a portion of the project costs over a 30-year period, the staff report also states.