California pilot arrested for flying under the influence
April 5, 2017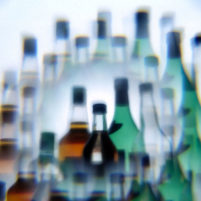 After the left wing of a plane he was flying clipped a stop sign Monday evening, deputies arrested a pilot for flying under the influence. The pilot failed a sobriety test after he landed his plane in a fashion designer's parking lot in Southern California.  [LA Times]
Darrell Roberts, 58, of Winchester, landed his single-engine Piper at the Michael Kors distribution center in Whittier at about 10:15 p.m.
No passengers were aboard Roberts' aircraft. Investigators are trying to determine whether engine failure or the plane running out of gas forced the landing.
Los Angeles County Sheriff's Lt. Alex Villanueva said Roberts failed a sobriety test but was lucky to have landed where he did.
"Driving under the influence is dangerous enough; on an aircraft multiply that by a factor of 10 what could go wrong," Villanueva said. "It's just very lucky that he landed in a parking lot that is a little over 2,000 feet long."
Roberts did not suffer injuries but was taken to a hospital after complaining of abdominal pain.