Man killed in Paso Robles plane crash
April 23, 2017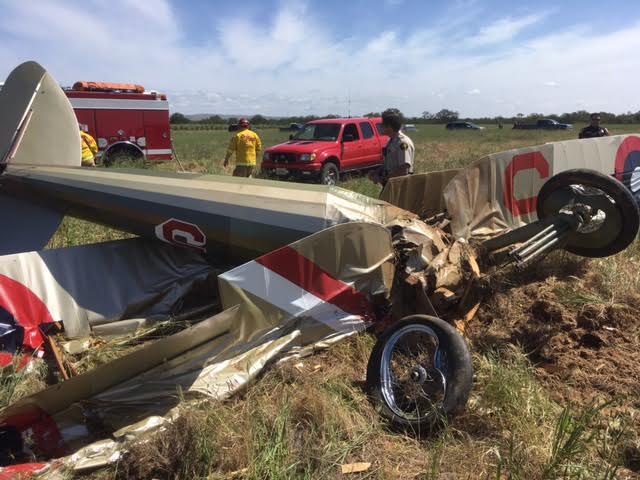 A 54-year-old man was killed Sunday morning when his single-engine biplane crashed into a field near Highway 46 in Paso Robles, according to the San Luis Obispo County Sheriff's Department. Javier Fernando Arango of Los Angeles was the only occupant of the plane.
Shortly after 9 a.m., the man took off in a World War I replica plane from a private airstrip east of Paso Robles. A few minutes later, he crashed into the field.
The cause of the accident is currently under investigation.