SLO thief snatches wallet from car with driver inside
April 26, 2017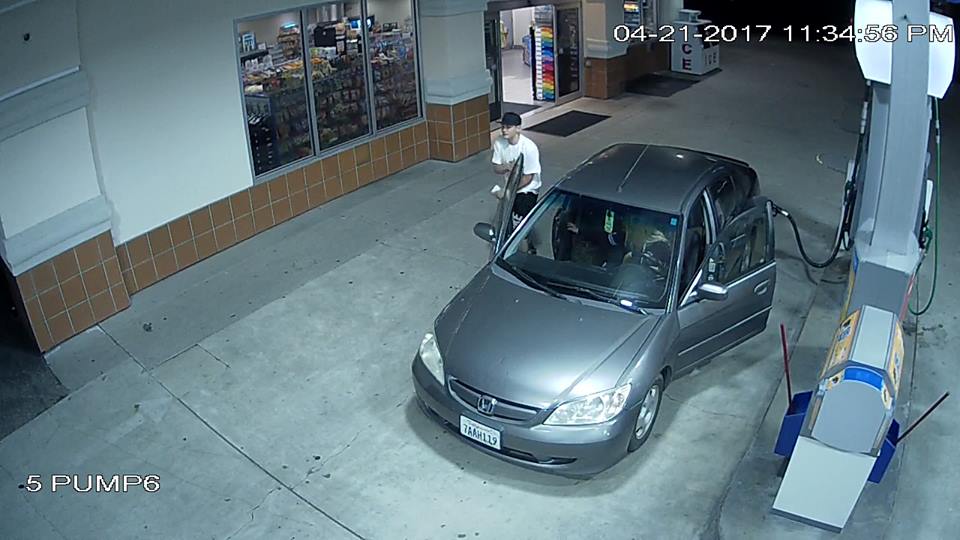 With a woman sitting in the driver's seat, a man snatched a wallet from inside a parked car at a San Luis Obispo Chevron station on Friday night.
The incident was caught by a surveillance camera, according to the San Luis Obispo Police Department. SLOPD has released two still images showing the man lurking outside the car and then opening the passenger side door.
At the time of the theft, the car, a Honda, was parked at a gas pump. In the second image, the driver can be seen reaching toward the man, who is holding an object in his left hand.
San Luis Obispo police say they incident was one of many thefts that took place in the city last week. SLOPD released a list spanning April 18 through 24, during which multiple theft-related incidents occurred each day.
Items stolen in San Luis Obispo last week included wallets, tools, plants, a laptop, a bicycle, mail and a tip jar. Additionally, an employee lost a credit card while at work, and the card was later used fraudulently, according to SLOPD.
Investigators request that anyone who has information about the gas station theft call the police watch commander at 781-7313.