Atascadero nonprofit wins bidding war for Printery building
May 16, 2017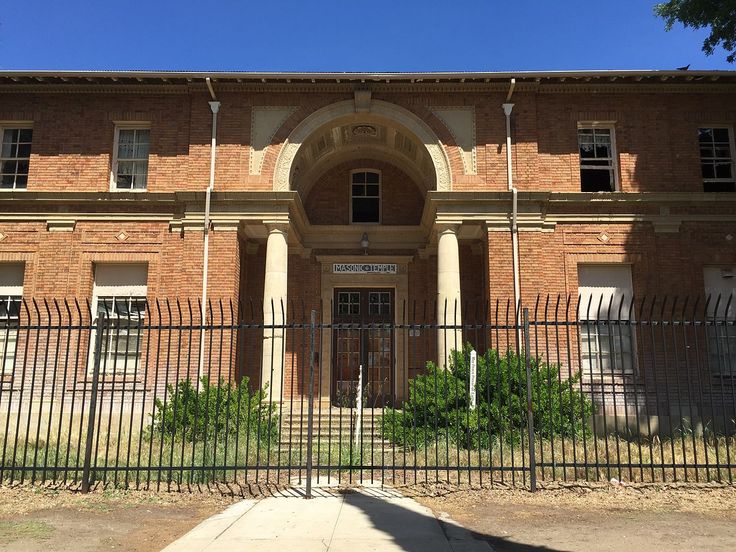 A nonprofit that had been vying for a couple years to gain control of the Atascadero Printery building narrowly won a tax auction that concluded Monday.
The Atascadero Printery Foundation was engaged in a bidding war with an unknown, automated bidder in an online San Luis Obispo County auction. After the foundation placed an initial bid of $283,200, the competing bidder raised the price to $300,000.
Bidding went into overtime Monday morning. After about 15 minutes of overtime bids, the Printery Foundation won with a bid of $300,100.
"I let out a scream when the confirmation came on the screen," Printery Foundation President Karen McNamara wrote on Facebook.
The Printery Foundation aims to restore the building to it previous grandeur and use it as a space for community groups to hold events. Plans include a theater for live production and musical events; meeting and dining spaces; museum-type displays; outdoor barbecue space and indoor office space.
But, the building is in poor condition, and it is expected to cost millions of dollars to restore and repurpose the structure.
The Printery, which is located at 6351 Olmeda Avenue, was built in 1915. The first publication of the Atascadero News went to print in Jan. 1916.
Over the years, the building changed hands several times before ending up with North County developer Kelly Gearhart, who is currently serving a 14-year prison sentence for fraud that was first exposed by CalCoastNews reporters.
Gearhart planned to turn the building into an event structure like the Jack House in San Luis Obispo. In 2009, amid allegations of criminal activity, Gearhart filed for bankruptcy and the building became tied up in the court system.
Concerns over the building's condition have existed for decades. The Printery building was damaged when the San Simeon Quake shook Atascadero in 2003.
The earthquake further damaged the building, prompting FEMA to pay the city of Atascadero $4 million. However, the money was later spent on a city youth center.
Prior to the tax auction, federal authorities placed a $17.5 million lien on the Printery to raise restitution funds for Gearhart's victims. McNamara stated the Printery Foundation negotiated the release of the lien.