Climber summits Morro Rock
June 16, 2017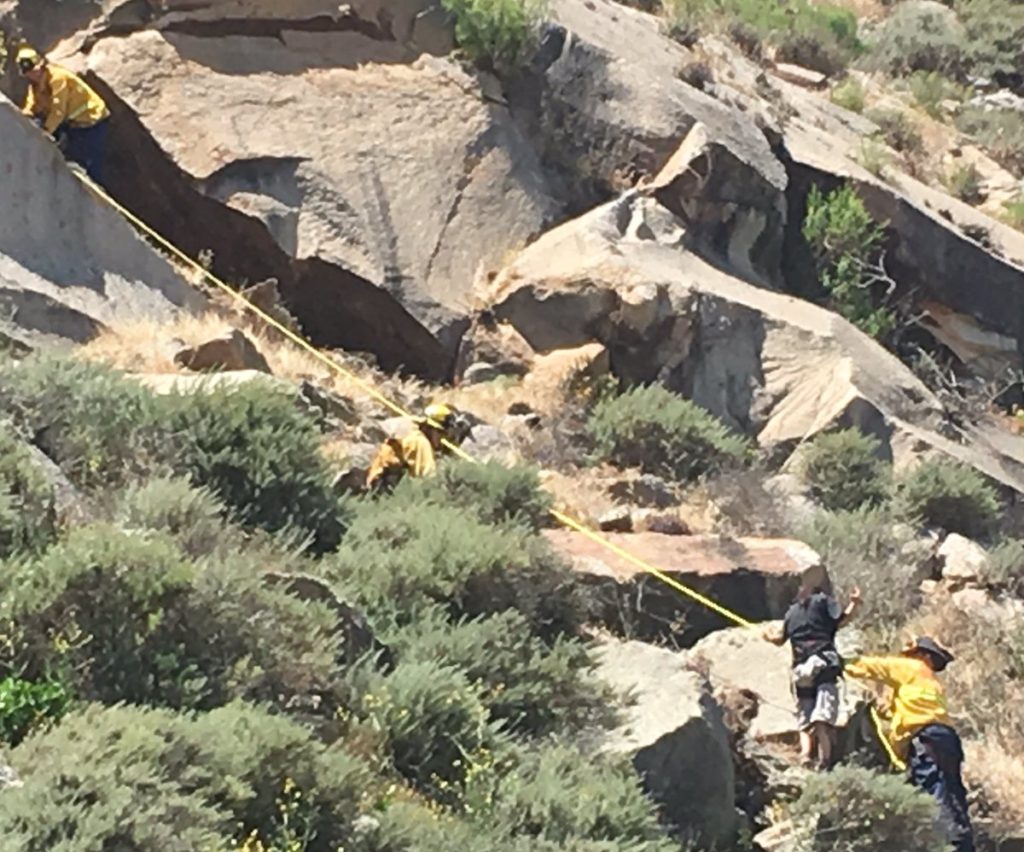 A climber made it to to the top of Morro Rock Thursday afternoon and then got down on his own, despite there being numerous public safety personnel and a helicopter preparing to conduct a rescue.
Morro Bay fire officials say the climber, who was greeted with a citation upon his descent, was a tourist from Bakersfield. The city of Morro Bay will also issue a fine. It is unclear how much money the city will penalize him.
Thursday's incident was the second time in less than a month that someone decided to climb Morro Rock. On May 21, Morro Bay firefighters rescued a Bakersfield woman whom they found about 150 feet up the rock. City officials planned to fine the woman between $2,000 and $3,000 to cover the cost of the rescue.