Grover Beach police arrest teen for stealing phones and computers
June 14, 2017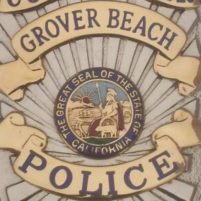 A 16-year-old Oceano boy broke into a Grover Beach family's home Monday night or early Tuesday morning and stole valuable electronic items, according to the Grover Beach Police Department.
Around 6:19 a.m. Tuesday, a homeowner in the 700 block of Naples Street told police that an unknown person entered the home while the family was sleeping and stole several electronic items, including phones and computers. Officers launched an investigation and determined a possible location of the stolen items based on numerous pings coming from the electronic devices.
Police then went to a home in the 1400 block of 16th Street in Oceano, where they identified the 16-year-old boy as the burglary suspect. Investigators found the stolen items in the teen's possession.
Officers recovered all of the stolen items and arrested the teen. Police booked him into the San Luis Obispo County Juvenile Services Center on charges of burglary and possession of stolen property.
Investigators request that anyone who has additional information about this case or similar crimes call Detective Brad Barey at (805) 473-4511. Informants may also call Crime Stoppers anonymously at (805) 549-STOP.