Hill Fire near Santa Margarita scorches more than 100 acres
June 26, 2017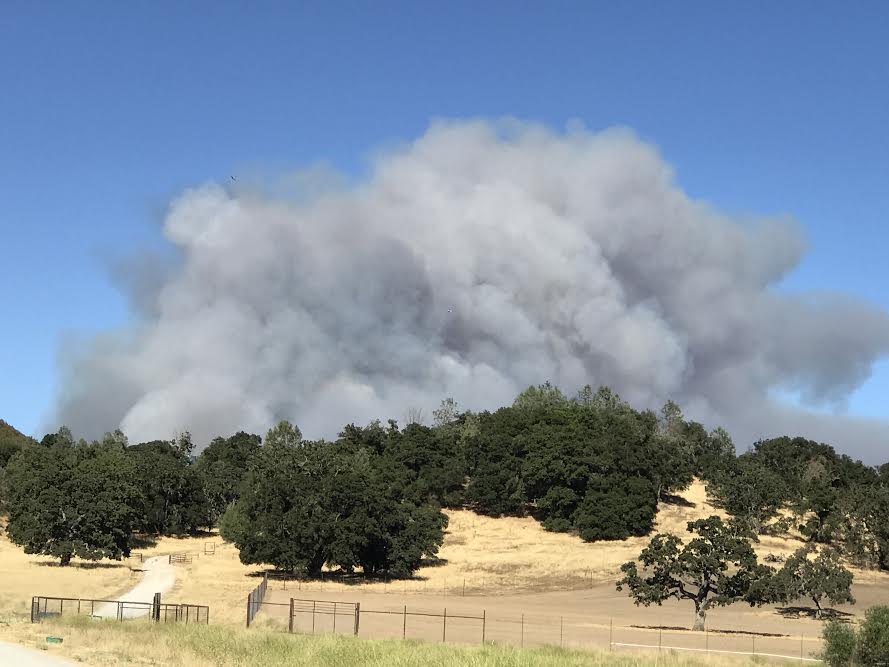 A fire that started Monday afternoon east of Santa Margarita has burned over 100 acres.
Cal Fire is fighting the fire from the air and the ground. The fire is burning grass and oak woodlands. Several structures are endangered.
At approximately 3:30 p.m., two fire broke out off Park Hill Road near Rue De Leon. Arson investigators are at the scene.
Evacuations of homes on Park Hill Road from Oak Canyon Road to Huer Huero Canyon are underway.