John Wallace pleads not guilty
June 7, 2017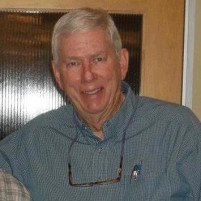 A former government administrator has pleaded not guilty to three felony and two misdemeanor conflict of interest charges for allegedly using his positions to funnel money to his privately owned engineering company, The Wallace Group.
John Wallace, 73, entered the not guilty pleas Wednesday during his first court appearance in the case. Four of the charges were related to Wallace's administration of the South San Luis Obispo County Sanitation District and one count is a result of his administration of the Avila Beach Community Services District.
Prosecutors say Wallace used his positions to influence decisions in which he had a financial interest.
Wallace, who posted bail for charges related to the sanitation district, was permitted to remain out of jail on his own recognizance in the Avila Beach case.
Wallace is scheduled for a pre-trial hearing on Aug. 3.