Santa Margarita Hill Fire burns 1,500 acres
June 27, 2017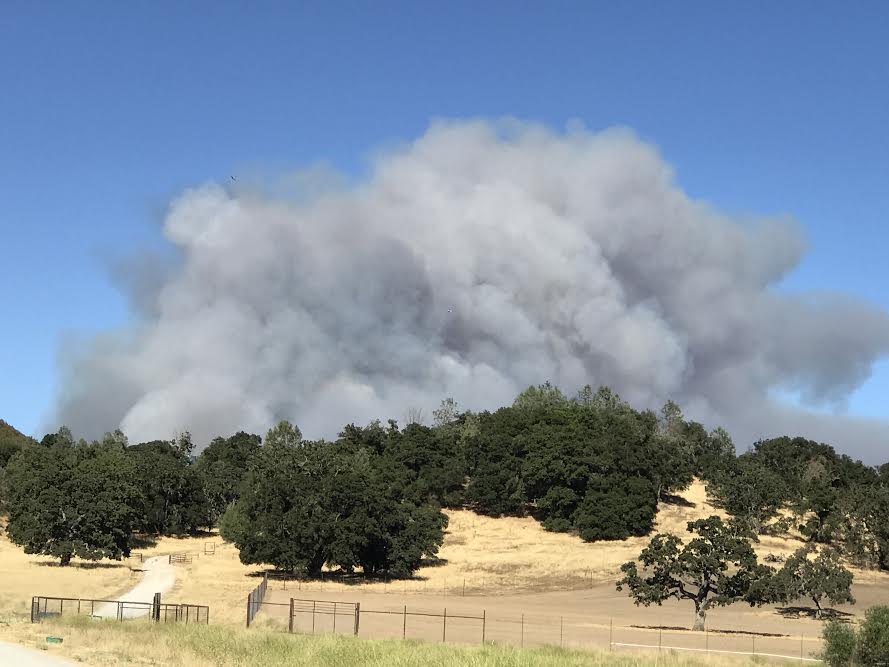 The fast moving Santa Margarita Hill Fire has burned 1,500 acres and was 40 percent contained Tuesday morning.
One structure has burned, many others are threatened and approximately 250 people have been evacuated. It has not yet been reported if the structure was a home or an outbuilding.
Shortly after 3 p.m. on Monday, two fires off Park Hill Road in rural Santa Margarita were reported. The fires later joined as they burnt in a southeast direction.
Fire investigators believe one of the fires was started by a car on Park Hills Road. The car was towed from the area.
The Red Cross set up an evacuation shelter at Santa Margarita Elementary. Evacuees can bring their animals to the shelter.