Vandals slash 28 tires at Atascadero car dealership
June 14, 2017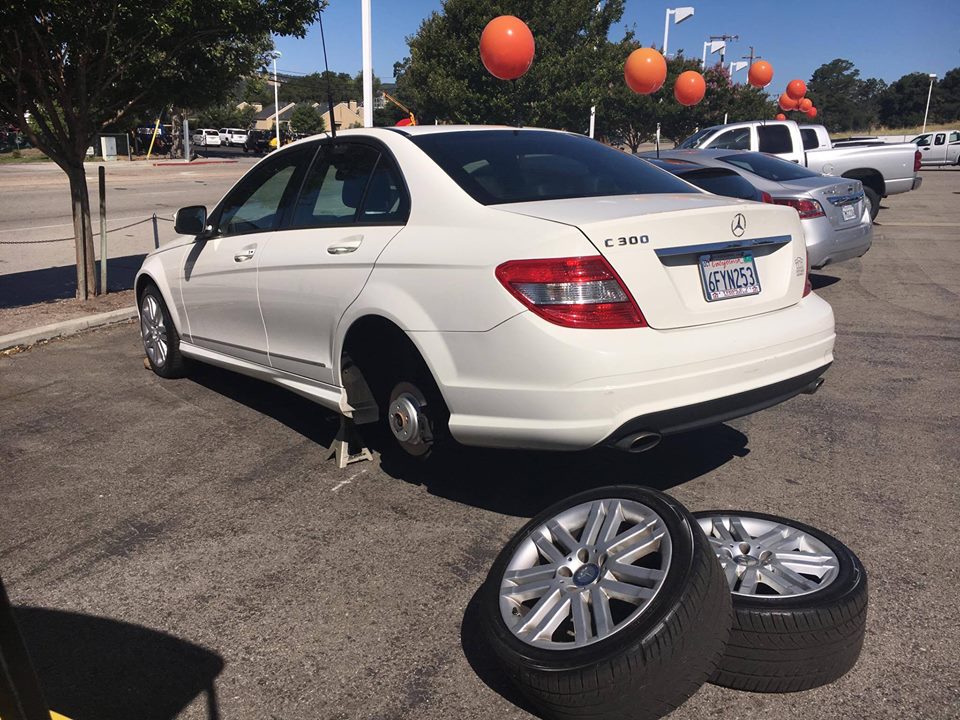 Workers arrived at an Atascadero car dealership Sunday morning to find a total of 28 tires slashed on 14 vehicles. The car dealership says the suspects have been identified, but it is unclear if Atascadero police have made any arrests.
Justin Hendrix, the owner of Triple 7 Auto Sales, said three teens under the age of 18 took part in the incident, which occurred around 9 p.m. on Saturday. A post on the car dealership's Facebook page says the suspects are a 7th grade girl and two 9th grade boys, all of whom are locals.
Police have yet to confirm Hendrix's account, but the car dealership owner says he has surveillance footage from his family's business, Triple 7 Auctions, which is located across the street. Surveillance footage shows the teens arrived at the dealership, damaged the cars, left and then came back and caused more damage.
Additionally, a Chevy Cavalier that was parked north of the dealership was also found with two flat tires that appeared to be slashed. Police have not said whether the two incidents are related.
The cars that were vandalized at Triple 7 Auto Sales were insured. The damage totaled $7,000 to $8,000. It could take a week for all of the damaged cars to be back up for sale.
Police said the incident at the car dealership amounts to felony vandalism.