Delinquent Los Osos sewer bills heading for property tax roll
July 17, 2017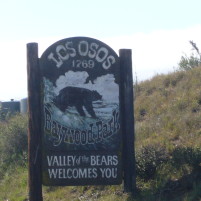 By JOSH FRIEDMAN
The San Luis Obispo County Board of Supervisors is expected on Tuesday to place delinquent Los Osos sewer bills on the property tax roll.
Out of the sewer charges billed for the last fiscal year, a total of $326,045 remains unpaid, according to a county staff report. The county has not received 14 percent of the funds that were owed.
Delinquent charges for properties range from a little more than $100 to nearly $50,000, with the larger bills belonging to multi-unit locations such as schools and trailer parks. Some of the outstanding bills only represent a portion of what was owed over 2016-2017.
The county plans to assess penalties and interest on those who do not pay the full amount owed. Eventually, the county could foreclose on homes with delinquent sewer bills.
Numerous Los Osos residents are angry over the possibility of people losing their homes.
"You want to throw people out of their homes?" said longtime Los Osos resident Cinthea Coleman, 70.
Coleman received one of the letters notifying property owners about a delinquency, she said.
"I sent the letter back saying I don't have $175," Coleman said. "I'm living on less than 900 dollars a month."
Other Los Osos residents say the number of delinquencies reinforce the notion that sewer bills are unaffordable.
At Tuesday's hearing, Los Osos property owners will have the opportunity to present objections to the sewer service charges they have been billed. The complaints will receive due consideration, according to the county staff report.