Drug enforcer charged in Arroyo Grande shooting
July 15, 2017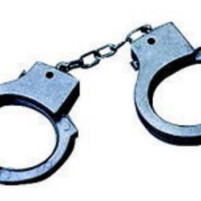 Arroyo Grande police have identified multiple suspects in the April 13 shooting of a man at an apartment on the 1400 block of El Camino Real. One suspect is in custody in Kern County on homicide and drug charges.
Shortly after 9 a.m. on April 13, officers arrived at the Arroyo Grande apartment to find a victim who suffered a single gunshot wound to his front torso. The suspects, three to four males and three to four females, had already fled the scene.
Juan Carlos Rubio-Lopez, 28, is being charged with multiple felonies for his alleged involvement in the Arroyo Grande shooting.
In addition, Kern county prosecutors have charged Rubio-Lopez with murder in a June 3 shooting outside a Bakersfield dollar store. In Late June, Rubio-Lopez and Jose Zambrano store were also indicted in connection with importing and distributing large amounts of heroin and methamphetamine, according to federal authorities.
While Zambrano is regarded as the head of the organization, Rubio-Lopez is a suspected distributor and "enforcer" involved in multiple shootings, including the April 13 attempted murder in Arroyo Grande and the June 3 killing in Bakersfield, federal court documents said.