Man killed by Grover Beach police was trying to score a date
July 14, 2017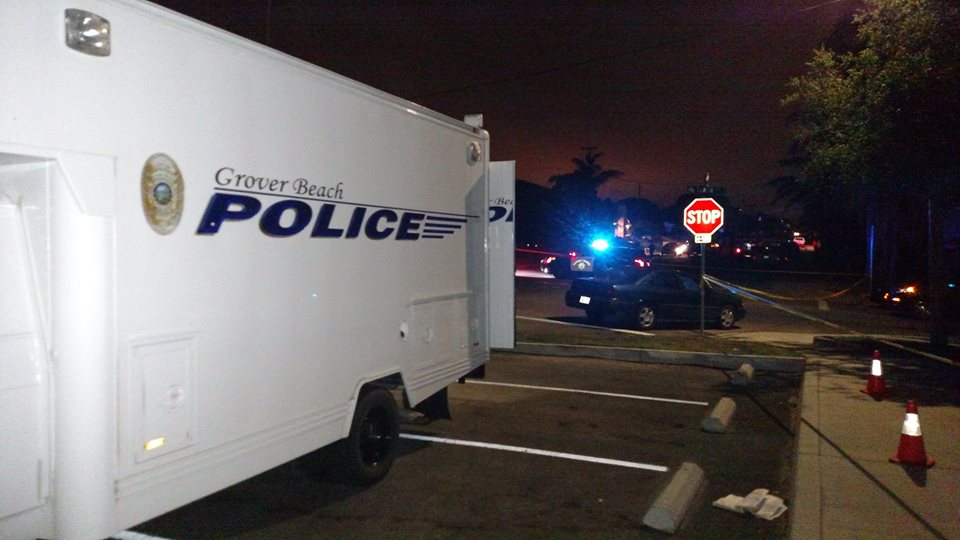 Prior to his death Wednesday night, the man who was shot and killed by a pair of Grover Beach police officers was trying unsuccessfully to get a woman to go out with him. [KSBY]
The woman, who identified herself as Maribella, made the 911 call that brought the officers to the scene. Maribella now says she regrets having called the police.
On Wednesday night, the now deceased man came to Maribella's door in the 1000 block of Brighton Avenue and repeatedly tried asking her out, she said.
Maribella told the man that she was not ready to have a relationship. He was then calling, "Maribella, open the doors," she said.
At one point, Maribella opened the door, but her roommates immediately closed it. After the roommates shut the door on the man, he got mad and started hitting walls and hitting the fence and other things, Maribella said.
After Maribella called 911, two officers arrived at the scene and found the suspect armed with a blunt object in front of the home, according to the Grover Beach Police Department. The officers tried unsuccessfully to calm the suspect and get him to drop the weapon. The policemen deployed a Taser, but it had no effect on the suspect.
The man continued to threaten the officers and charged toward them with the weapon in a threatening manner, police said. The officers then shot him.
Grover Beach police are currently withholding the identities of the deceased man and the officers. One of the policemen is a sergeant with more than 15 years of service. The other is an officer with less than one year of service.
Both have been placed on paid administrative leave pending an investigation by the county district attorneys' office.
Maribella said she wishes she could rewind and bring the man inside her home. He could have been alive, she said.