Former Paso Robles football coach blasts school board
September 13, 2017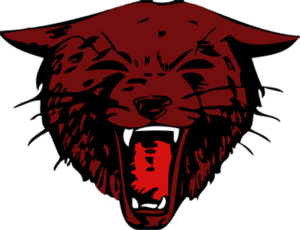 Paso Robles High School's former head football coach, Rich Schimke, who was the first of two Bearcat coaches to be ousted over the last year, spoke out at a school board meeting Tuesday, in which he chastised district officials for backroom deals, faulty hiring and firing practices, intimidation, censorship and a culture change. [KSBY video recording]
Schimke, a longtime Paso Robles High football coach and math teacher, lost his coaching job following a locker room incident last year in which he poured syrup on the belly of a 17-year-old Paso Robles player and licked or pretended to lick the syrup. The incident was caught on camera and spread through online media, igniting a feud in the community, which was split for and against Schimke.
School officials replaced Schimke with Larry Grant, a former NFL linebacker, who ended up coaching only one game at Paso Robles High before he, too, parted ways with the school late last month. Neither Grant nor the Paso Robles Joint Unified School District has disclosed the reason for Grant's sudden departure.
Some media have speculated Grant's quick exit from the North County coaching position could relate to his godson and nephew transferring into Paso Robles High under questionable circumstances in order to play football.
Schimke spoke during public comment at the Paso Robles school board meeting about two weeks following Grant's departure from the coaching job. Schimke's speech, which lasted more than five minutes — more than his allotted time for a public comment — was light on specifics, but he did criticize the district for its handling of the employment dispute with Grant.
"As for Coach Grant, although I have never personally met him, I don't feel it is right to run him through the media regarding his godson and nephew," Schimke said.
Schimke said numerous district officials knew the teens were at Paso Robles High, dating as far back as March or April. The two boys should have at least known whether they would be eligible or not eligible for the football season, Schimke said.
The former coach also said that Grant had never been a head coach before, and district officials should have guided him on the eligibility issues.
Schimke received an ovation from much of the audience at the school board meeting following his remarks.