SLO Council selects Derek Johnson as next city manager
September 7, 2017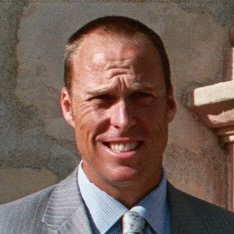 As requested by outgoing City Manager Katie Lichtig, the San Luis Obispo City Council has selected Lichtig's second-in-command to be the city's next top executive.
On Wednesday, the council unanimously directed that contract negotiations begin with Johnson for the city manager position. Johnson's contract will appear on the council's Sept. 19 agenda, according to a city news release.
Prior to selecting Johnson, the council received input from the community and employees. A thorough evaluation of his qualifications and fit as city manager was also conducted, the press release states.
The council's prompt selection of Johnson follows revelations that for multiple years Lichtig has had a succession plan of turning over the reins to him. In 2015, Johnson swapped places with Michael Codron, with Johnson taking over as assistant city manager and Codron shifting to the job of community development director. Lichtig recently said the move was part of a purposeful succession planning effort.
Last month, Lichtig announced she is resigning as SLO city manager to become chief operating officer/assistant city manager of Santa Monica, where she began her municipal career. Her last working day in SLO will be Sept. 28.
Prior to joining the city of San Luis Obispo in 2011, Johnson worked as the general manager of the Isla Vista Recreation and Parks District from 1996 to 2006 and as Santa Barbara County's director of long-range planning from 2006 to 2010. In 2010 and 2011, Johnson served as community development director for the city of Capitola.
Johnson holds a bachelor's degree from UC Santa Barbara in environmental studies. He has also completed the United States Army Communications and Combat School.
In addition to serving as community development director and assistant city manager in SLO, Johnson worked a stint of about six months as interim finance and information technology director.
The current San Luis Obispo council says Johnson's extensive executive leadership, vision and practical experience are reasons for his selection.
It is unclear how much money the council is considering offering Johnson. Last year, Lichtig received a base salary of more than $230,000 and more than $337,000 in total pay.