Arroyo Grande facing bankruptcy in five years
January 31, 2018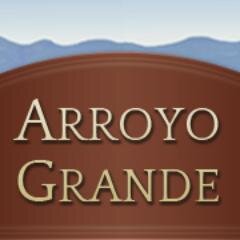 By KAREN VELIE
Arroyo Grande's projected deficit spending could bankrupt the city in five years, according to a 10-year financial outlook presented to the City Council last month. [Cal Coast Times]
A projected 52 percent increase in employee retirement expenditures and a 62 percent increase in the cost of working with the Five Cities Fire Authority have escalated the city's deficit spending projections. As a result, city staff is asking the council to consider a combination of spending reductions and revenue creating options.
City staff is recommending a thorough review of fire service options which include contracting with CalFire, working with the Five Cities Fire Authority or having a city run fire department. In addition, city officials are considering staff reductions, eliminating park and recreation services and contracting out services.
Last week, the council began to consider selling off city owned properties, raising fees and raising taxes.
The city is facing a deficit of $583,000 during the 2017/2019 budget years, $1.7 million in the 2020/2021 budget years and $3.4 million in the 2027/2028 budget years, according to the city financial forecast. Under current budget projections, the city is slated to deplete its current reserve of $7 million by 2023.
Mayor Jim Hill warned that the quality of life in Arroyo Grande will decline if the council does not consider promoting new businesses and closing some fire stations.
"The other elephant in the room is the Five Cities Fire Authority and the 60 plus percent cost increase there, which in my view is unsustainable," Hill said. "We need to make Arroyo Grande a business friendly place."