One person killed, others injured in Santa Margarita crash
March 6, 2018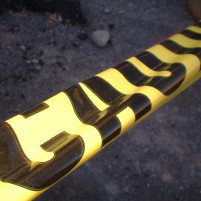 One person was killed and several others were injured when a vehicle carrying seven people crashed in the Santa Margarita area Tuesday morning. [KSBY]
The single-vehicle crash occurred near Bitterwater road and Highway 58. Occupants of the vehicle were transported to hospitals both by ambulance and helicopter.
Authorities have not disclosed the identity of the deceased victim. The extent of other victim's injuries are unclear.
Officials have yet to say what led to the crash.