Who is spreading lies in SLO County?
May 20, 2018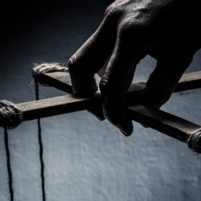 OPINION by KEITH GURNEE
Former Tribune reporter Dave Wilcox and Supervisor Adam Hill recently posted on Facebook that I was "lying" about taking credit for the smoking ban adopted by the San Luis Obispo City Council in the 1990s.
I did nothing of the sort. But I surely appreciated that council's sweeping action to ban smoking to a far greater degree than my 1974 council resolution banning smoking in City Hall adopted some 16 years before Reiss's ordinance.
Back then, I sat next to Councilmember Emmons Blake who constantly smoked his pipe at council meetings. During a city meeting at the Madonna Inn, I wrote out my resolution on a pink napkin and placed it on the council's next agenda.
During council deliberations, Blake jokingly asked me, "Do you mind if I smoke?"
I replied, "I don't care if you burst into flames," then we voted to approve it. Blake affectionately recalled my reply to his question whenever I saw him after leaving the council.
Then City Clerk Pam Voges took that pink napkin to a three-hole punch and inserted it into the leather- bound city records of council meetings. It's there in the city records for all to see and it's proof I'm telling the truth.
Fast-forward to 1990s. It was to that council's great credit when San Luis Obispo broke onto the national scene with its far more sweeping ban on smoking in public places than my humble resolution. But the greatest credit goes to Councilmember Jerry Reese who had the courage to propose it. While I was not around to be there, I wholeheartedly supported their action.
Now back to "lying." After responding to Wilcox's post, he wrote back "did your ban generate the national coverage, as did the 1990 ban?"
I just don't know, but probably not. My ban was not intended to generate attention, and I'm sure that's the case with the 1990 ban. Rather both of my parents died of lung disease caused by smoking, and I really didn't want to join them so early in my life. The fact that my ban occurred 15 years earlier than the noteworthy ban of 1990 is proof enough that I wasn't lying.
I can't remember who made the statement "If you tell a lie big enough, often enough, and loud enough, people will begin to believe it." Had to be someone like Adolf Hitler. But that statement reflects what is happening just too often in this world.
When a former newspaper reporter and a County Supervisor promote misinformation, it's far worse.
Sad to say that it's Wilcox and Hill who are spreading the lies, not me. Saying that it was his investigative reporting skills that caught me in a lie when in fact Wilcox was too lazy to verify my truth says worlds about his journalistic ethics or lack thereof. And it is Wilcox who is giving reporters a bad name for not checking the facts.