Judge extends restraining order against SLO County clerk recorder
June 19, 2018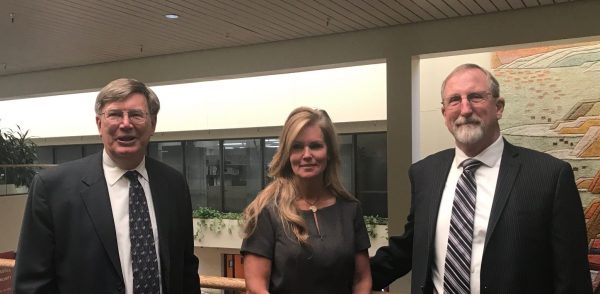 Judge Barry LaBarbera extended a temporary restraining order barring San Luis Obispo County Clerk-Recorder Tommy Gong from further correcting mismatched signature ballots until 5 p.m. on Wednesday. LaBarbara said he will issue a written decision before 4 p.m. on Wednesday. [Cal Coast Times]
On June 15, Supervisor Lynn Compton's attorneys Stew Jenkins and Charles Bell filed a lawsuit against Gong asking him to stop allowing ballots with mismatched signatures to be corrected and counted. Compton asked Gong to stand by his previous determination that gave voters eight days to correct their ballots whether they forgot to sign the envelope or their signatures did not match.
Gong contends he has the authority to extend the time for mismatched signature corrections. His attorney, Ann Duggan, argued that to do otherwise disenfranchises voters.
Duggan also argued that mismatched signature ballots and unsigned ballots are not equivalent and should not be treated equally.
On June 15, there were 31 mismatched ballots left in District 4. Since then, two have been corrected, one of which was verified prior to the restraining order. While a decision on this lawsuit could provide guidelines for future elections, it should have little impact on the current election.
As of Friday, Compton led her opponent Jimmy Paulding by 62 votes. With 129 ballots out, many of which may not be counted in the end, Compton has likely won reelection.