Avila Hot Springs' lifeguards rescue woman
July 5, 2018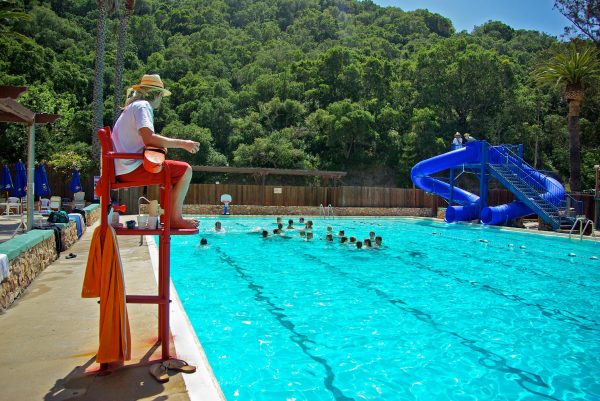 Lifeguards rescued a woman who nearly drowned while swimming laps in the pool at Avila Hot Springs on July 4. [Cal Coast Times]
Shortly before 2:30 p.m., the woman, who is said to be in her 50s, suddenly stopped swimming. One lifeguard pulled the woman out of the pool, then another lifeguard gave her mouth-to-mouth resuscitation.
Cal Fire personnel arrived at the scene and provided aid to the woman. The woman was breathing but in serious condition when she was taken to the hospital.
There were reportedly four lifeguards on duty at the time the woman stopped swimming. It is unclear how long she was underwater before being rescued.