Jimmy Paulding throws his hat into the Arroyo Grande Council race
July 30, 2018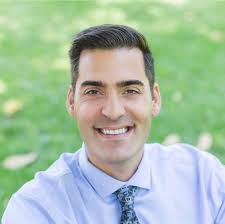 Weeks after narrowly suffering a defeat in the San Luis Obispo County District 4 supervisor race, Jimmy Paulding has thrown his hat into the Arroyo Grande City Council race, adding to a growing field of candidates. [Cal Coast Times]
An Arroyo Grande native, Paulding is a lawyer who also describes himself as an experienced city planner and project manager. He says he would bring a younger perspective to the Arroyo Grande council.
"Paulding, 32, represents a new generation that is devoted to local civic mindedness," his campaign Facebook page states.
Last month, incumbent Supervisor Lynn Compton defeated Paulding by margin of just 60 votes in a heated race that decided control over the board of supervisors majority. The race between Compton and Paulding included a record amount of campaign contributions and considerable mudslinging, as well as a legal dispute over how the county clerk-recorder was counting the votes.
While running for supervisor, Paulding aligned himself with supervisors Adam Hill and Bruce Gibson. Paulding, a Democrat, also aligned himself with the SLO County Progressives.
In Arroyo Grande, the seats currently belonging to Councilwoman Barbara Harmon and Councilman Tim Brown are up for election. Harmon has said she will not run for reelection, while it is unclear if Brown will defend his seat.
Planning Commissioners Terry Fowler-Payne and John Mack are both running for city council, as is Keith Storton, a former San Luis Obispo police captain who has served on some Arroyo Grande committees. Fowlery-Payne says she was motivated to run after Harmon confronted her for not voting pro-development on the planning commission; Mack says he wants to fix Arroyo Grande's budget deficit; and Storton says he wants to protect what is right about the city.
Meanwhile, Arroyo Grande Councilwoman Caren Ray has announced she will challenge Mayor Jim Hill for the city's mayoral seat. Ray is in the middle of a four-year term on the council. If she were to win the mayoral election, it would vacate a council seat.