Two men fled after DUI crash in SLO
July 2, 2018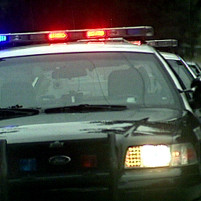 Two men suspected to have been involved in a DUI crash Sunday night in San Luis Obispo fled the scene but were located by officers and arrested. [Cal Coast Times]
Shortly before 9:30 p.m., a single vehicle was spinning out of control on northbound Highway 101, according to the CHP. The car then exited the highway onto Broad Street and eventually crashed into a rock planter near Mission Plaza.
The two men fled by foot, and officers found them a few blocks away from the scene of the crash. Police took the suspects into custody.
A DUI investigation is ongoing. San Luis Obispo police have yet to release further details about the incident.