Gay man attacked by mob of juveniles
August 1, 2018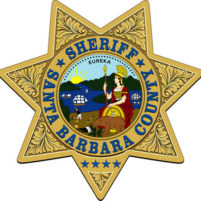 Santa Barbara County Sheriff deputies are looking for a group of six to 10 juveniles who violently beat two men at Estero Park in Isla Vista on Saturday evening. During the attack, the suspects made derogatory remarks about one of the victim's sexual orientation. [Cal Coast Times]
At least one of the attackers was armed with a with a dark-colored baton he used to strike the victims. The attackers fled after a bicyclist rode into the park and began shouting at the suspects.
The victims — ages 21 and 22 — flagged down a passing car and got a ride to the hospital. The 21-year-old, a UCSB student, suffered a large laceration to his scalp and a broken jaw.
The 22-year-old injured his shoulder, and suffered welts on his back and a cut lip.
The victims described their attackers as Hispanic male juveniles. Investigators are asking anyone with information about the incident or the suspects to call 805-681-4150.