Iconic Morro Bay restaurant closing
August 25, 2018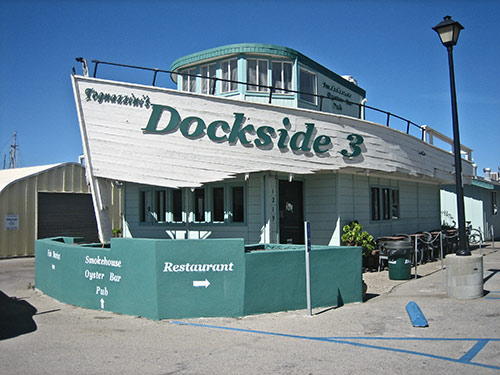 The Dockside 3 restaurant in Morro Bay is slated to close in less then two weeks. The iconic building will be torn down and replaced with parklet and public space. [Cal Coast Times]
Located on the Embarcadero, Tognazzini's restaurant is a Morro Bay landmark.
Three buildings in total are to be demolished including the Morro Bay Landing, the Paddleboard & Kayak shop and Captain Stews.
City officials have approved a 5,800 square foot building, parking area and public space to replace the three buildings. The new structure is slated to house the Morro Bay Landing, an oyster company and a restaurant.
The Morro Bay Historical Society would like to move the Dockside 3 building to use as the city's first historical society building and a visitor center. The group needs about $30,000 by Oct. 15 to fund its plan.