Investigators destroy nearly 1,600 marijuana plants
September 12, 2018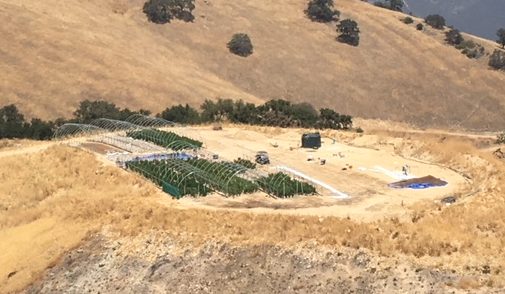 A newly formed cannabis compliance team seized and destroyed nearly 1,600 marijuana plants last week from illegal cultivation in an investigation that included sites in Santa Barbara County and Nipomo, according to the Santa Barbara County Sheriff's Department. [Cal Coast Times]
Investigators from multiple law enforcement agencies served a series of search warrants in Nipomo, Santa Barbara County and Palos Verdes. During the investigation, a 62-year-old Palos Verdes resident was determined to be involved in illegal marijuana grows located on several properties in the Tepusquet area.
In Palos Verdes, investigators seized numerous documents related to the illegal cultivation sites as well as evidence of a false document filed with Santa Barbara County concerning a marijuana grow.
Simultaneously, investigators served search warrants at properties located in the 7900 block of Blazing Saddle Drive and the 1800 block of Tepusquet Road in Northern Santa Barbara County. During the searches, investigators discovered a large marijuana cultivation site and an additional site that was being prepared to cultivate marijuana.
Investigators also observed environmental violations involving disruptions of a stream bed and grading.
A follow up search warrant took investigators to the 800 block of Chata Street in Nipomo, where a small amount of heroin and additional marijuana cultivation related documents were located.
While investigators were eradicating the marijuana plants, they observed a neighboring property in the 1800 block of Tepusquet Road with an illegal marijuana grow of 174 plants. Deputies also destroyed those plants.
The sheriff's office is seeking charges related to the illegal marijuana cultivation and perjury.